Kyiv region hosted the Open Football Lessons festival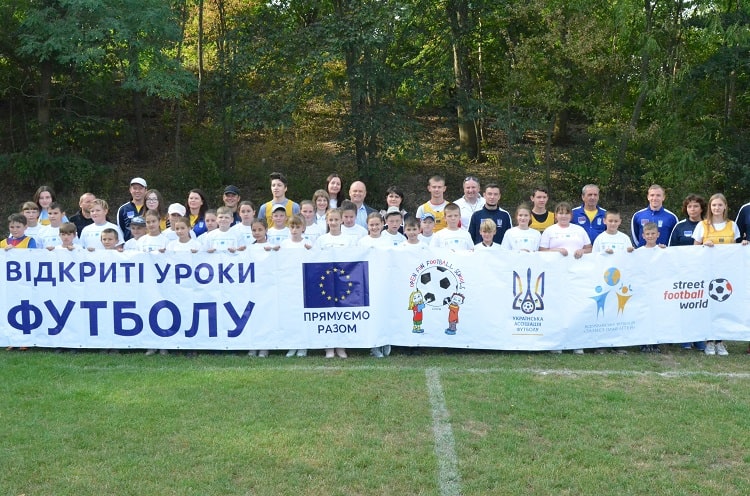 On September 24, the Open Football Lessons Festival visited the Kyiv region, namely the renovated stadium of the picturesque village of Kivshovata.
According to the adapted format of the festival, 48 students from 16 schools of Tarashchansky district took part in the project every day. With the help of volunteers they performed various football exercises for intelligence and mobility, talked to police and psychologists. The format provided for compliance with all anti-epidemic norms.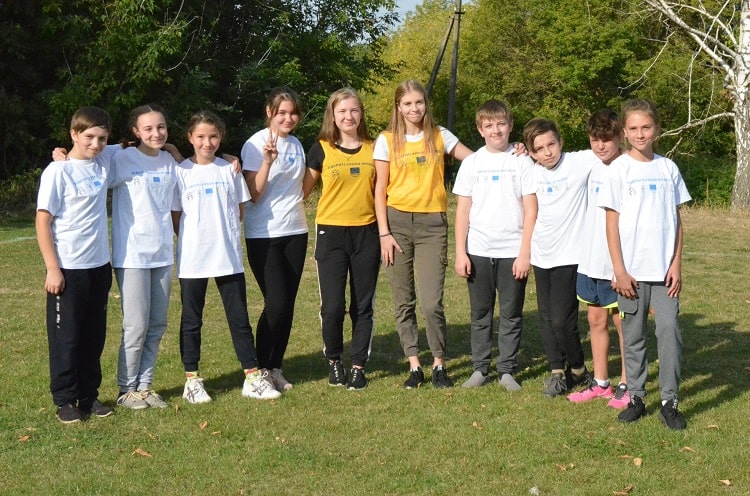 Photo by UAF
The opening of the festival was attended by the national coordinator of the project Yevhen Stolitenko, Deputy Chairman of the Kyiv Regional Football Association Leonid Dzhuzhyk and Chairman of the Tarashcha Regional State Administration Vadym Pasichnyuk.
Yevhen Stolitenko conveyed congratulations to all participants of the football holiday from the UAF leadership, thanked volunteers and schoolchildren for participating in such a socially important project and wished to receive a lot of positive emotions from the festival and make new friends.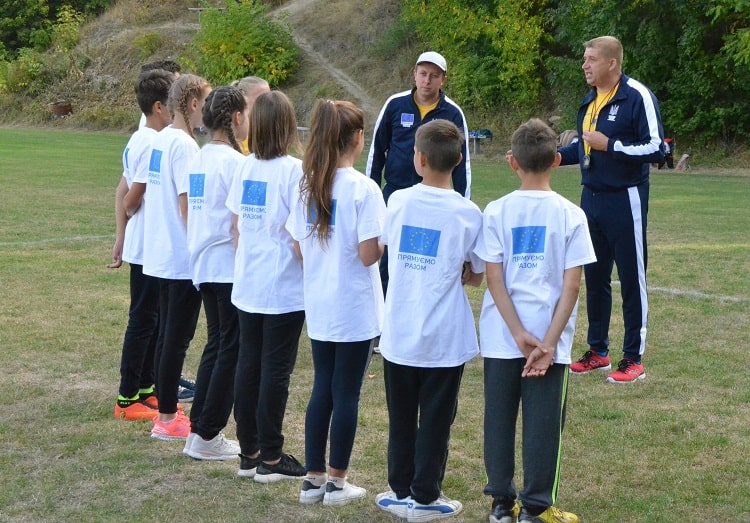 Photo by UAF
"We planned to hold this festival in the spring. When the situation with COVID-19 improves and we overcome these troubles, we will definitely hold another full-scale festival in Kyiv region. "Open football lessons" is not only a game and performing various exercises, but also communication and the opportunity to learn something new, "said Leonid Dzhuzhik.
In fine sunny weather, the football holiday was very lively, with fun games and even dancing, positive emotions and fun, while the children gained practical football skills. And in memory of the festival, they also have branded T-shirts and balls from UAF.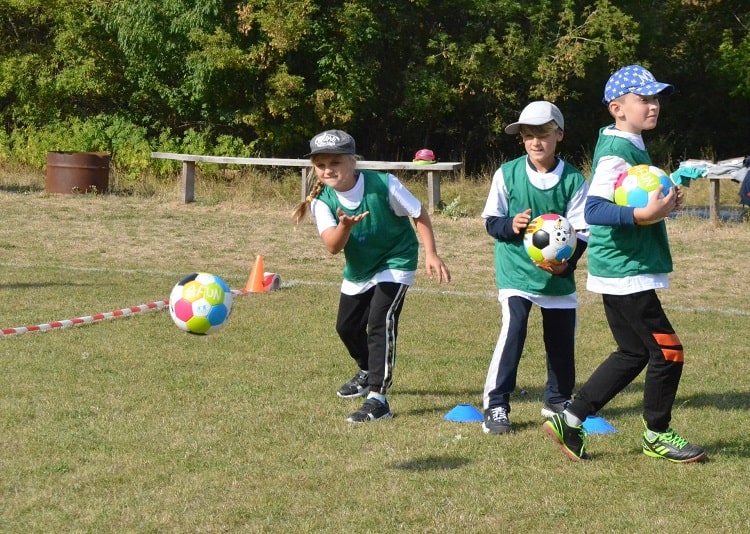 Photo by UAF
We would like to thank the leader of local volunteers Oleksandr Lytovchenko, as well as Valentyna Lytovchenko (both - Erudite Lyceum), Oleksandr Kutov (Kalynovets School), Victoria Yakhnovska (Inclusive Resource Center), Halyna Sakhnenko, Bohdan Polishchuk (Volodymyr) for this mood. Dmytro Omelchenko (Salyska School), Natalia Pylhun, Viktor Krainov (Kivshovatskyi NVK), Petro Koval (local CYSS), Volodymyr Makarenko (Lyceum "Success"), Artem Lytovchenko (student of NTU "KPI"), as well as police officers TaR.