Officials have been appointed to the Premier League round 5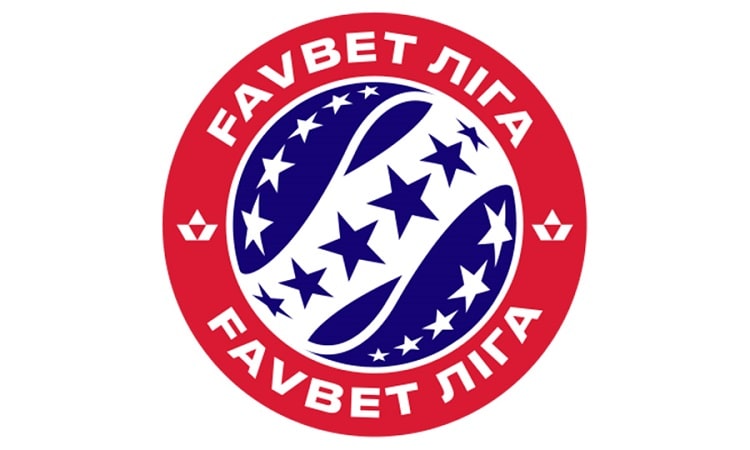 Committees of the Ukrainian Football Association have appointed officials to matches of the 5th round of the Ukrainian football championship among the teams of the Premier League of the 2020/2021 season.
5 round
03.10. 2020
«Dnipro-1» — «Ворскла». Дніпро. Стадіон «Дніпро-Арена». 14.00. Арбітр — Іванов Ю.В. (Донецька обл.), асистенти арбітра — Войтюк О.М. (Запоріжжя), Жуков О.В. (Харків), четвертий арбітр — Омельченко О.В. (Слов'янськ), спостерігач арбітражу — Мельничук В.Г. (Сімферополь). Арбітр ВАА — Арановський Є.А. (Київ), асистент ВАА — Ардашева О.Є. (Київ), спостерігач ВАА — Лисенчук С.Г. (Київ). Делегат УАФ — Безсмертний В.А. (Кропивницький).
«Рух» — «Львів». Львів. Стадіон «Арена Львів». 17.00. Арбітр — Кутаков Д.О. (Київська обл.), асистенти арбітра — Приступа С.А. (Черкаська обл.), Чертоляс М.В. (Херсон), четвертий арбітр — Новохатній В.В. (Київ), спостерігач арбітражу — Шандор А.А. (Львів). Делегат УАФ — Понайда С.І. (Львів). Офіцер безпеки УАФ — Гевко В.Я. (Львів).
«Інгулець» — «Минай». Кропивницький. Стадіон «Зірка». 19.30. Арбітр — Балакін М.О. (Київська обл.), асистенти арбітра — Нижник В.О. (Вінниця), Данильченко Є.А. (Луганськ), четвертий арбітр — Бойко С.М. (Київська обл.), спостерігач арбітражу — Дзюба С.М. (Київ). Делегат УАФ — Калита М.Г. (Миколаїв).
04.10.2020
"Olympic" - "Alexandria". Київ. Стадіон «Динамо» ім. В. Лобановського. 14.00. Арбітр — Козиряцький М.С. (Запоріжжя), асистенти арбітра — Скобля В.С. (Київ), Коротін В.І. (Київ), четвертий арбітр — Шандор О.А. (Львів), спостерігач арбітражу — Петров В.Д. (Харків). Делегат УАФ — Павленко С.М. (Одеса).
«Десна» — «Шахтар». Чернігів. Стадіон ім. Ю. Гагаріна. 17.00. Арбітр — Пасхал І.Ю. (Херсон), асистенти арбітра — Володін В.В. (Херсон), Куцев В.А. (Київ), четвертий арбітр — Панчишин Д.І. (Харків), спостерігач арбітражу — Ярменчук І.А. (Київ). Делегат УАФ — Карапетян Е.Т. (Тернопіль). Офіцер безпеки УАФ — Свистун А.В. (Чернігів).
Dynamo - Zorya. Київ. НСК «Олімпійський». 17.00. Арбітр — Монзуль К.В. (Харків), асистенти арбітра — Шлончак С.М. (Черкаси), Корнійко О.С. (Миргород), четвертий арбітр — Кривушкін Д.В. (Харків), спостерігач арбітражу — Задіран С.М. (Дніпро). Арбітр ВАА — Романов В.М. (Дніпро), асистент ВАА — Скрипка А.М. (Кропивницький), спостерігач ВАА — Швецов В.Б. (Одеса). Делегат УАФ — Наскалов В.Б. (Закарпатська обл.).
«Колос» — «Маріуполь». Ковалівка. Стадіон «Колос». 19.30. Арбітр — Копієвський В.В. (Кропивницький), асистенти арбітра — Запороженко Д.І. (Запоріжжя), Висоцький В.О. (Запоріжжя), четвертий арбітр — Козик Я.В. (Мукачево), спостерігач арбітражу — Дердо В.Г. (Чорноморськ). Делегат УАФ — Бухаленков С.О. (Київ).
With official appointments for the matches of the next round of the championship among teams U-21 і U-19 you can read the relevant links.