Cyberfootball: eight contenders for the PES Autumn Cup are known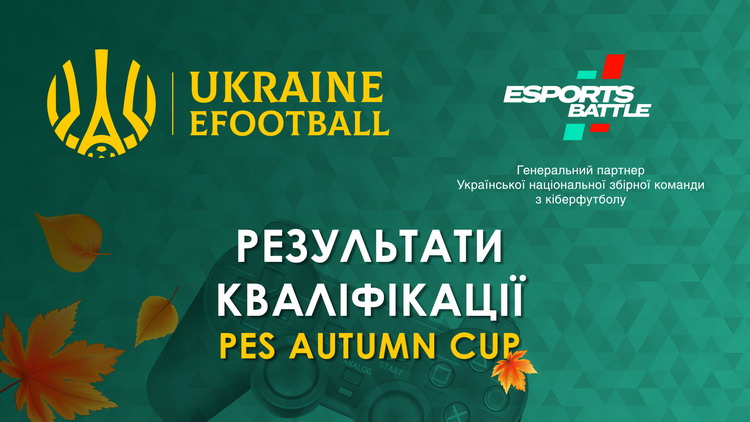 Eight finalists were determined PES discipline Autumn Cup - the first cyber football tournament of the 2020/2021 season, organized by the Ukrainian Electronic Football Association.
The PES Autumn Cup online qualifiers took place on October 3 and 4, as a result of which the eight strongest players will be announced, who will have the opportunity to compete for the status of the best cyber football player in the final part of the competition.
The decisive matches, which will determine the winner and prize-winners of the tournament, will take place on October 17 and 18. It will be recalled that the general partner of the Ukrainian Electronic Football Association, ESportsBattle, has prepared nice gifts for the players who will take the first four places in the final.
The final part of the PES Autumn Cup will take place on the PlayStation 4 platform using the Pro Evolution Soccer 2021 simulator.
We are sincerely grateful to all the players who participated in the online qualifiers, and we remind you that in the 2020/2021 season there will be three more cyber football tournaments with PES 2021.