Andriy Yarmolenko: "We understand that we will play against one of the best national teams in the world ..."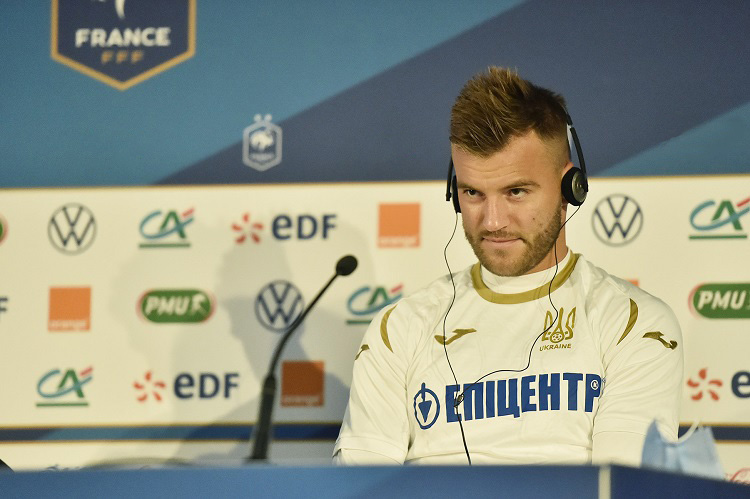 Together with Andriy Shevchenko in the pre-match press conferences on the eve of the friendly game France - Ukraine, the midfielder of the blue and yellows Andriy Yarmolenko took part.
- You took part in the playoff matches against the French team for a ticket to the 2014 World Cup. What are your memories of those fights?
- Of course, the memories are not the best. We really wanted to go to the World Cup, but France prevented us from doing so. However, this is all in the past, we do not have any revanchist sentiments. We understand that we will play against one of the best teams in the world. We want to test ourselves against such an opponent and show our football, please the fans with a good game and result.
- You will have to act with other partners than usual tomorrow, it will not be a problem?
- Tomorrow I will try to fulfill all the tasks set by the coaching staff on the field, I will give my all. As for the fact that there will be new players, I will say that the young players were not just called, they deserved it for their game in clubs. They have excellent game qualities, and this game will help them develop in the future.