U-21: the youth national team of Ukraine defeated the team of Romania in the selection of Euro-2021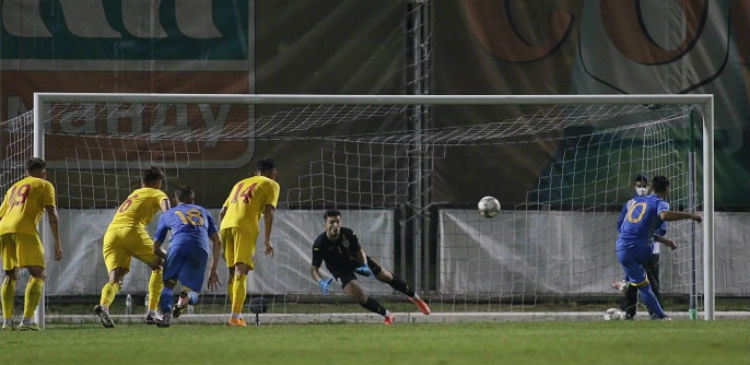 Ruslan Rotan's wards were able to tip the scales to their side only in the second half.
The match against the Romanians was one of the last chances for the national team of Ukraine to catch the second place in the group, which in the long run may allow to continue the fight for the Euro. It was desirable to win with a difference of at least three goals.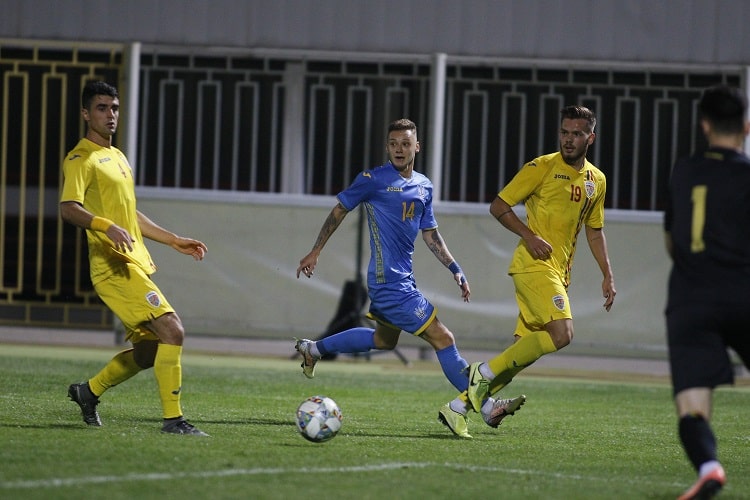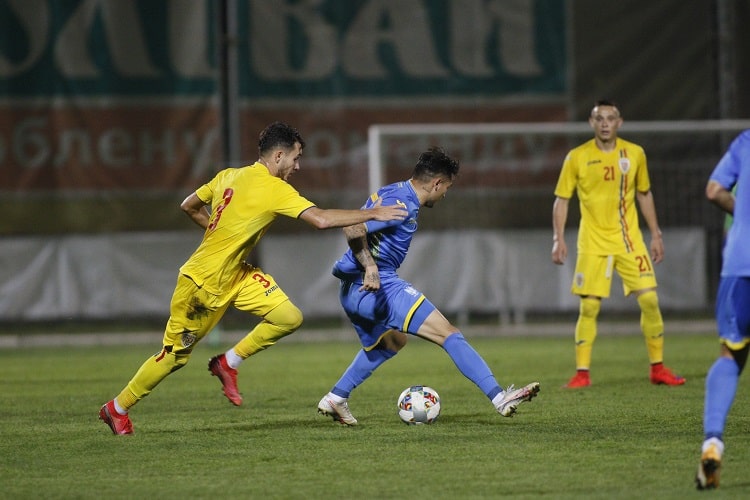 Photo by Volodymyr Rasner
The Ukrainians spent the first half more actively, they tried to attack widely, using the flanks. The Romanians responded with counterattacks. Even if they never hit the plane in the first 45 minutes, the hosts were closer to success. Lunev did not realize two promising moments, Nazarenko and Bondarenko beat dangerously, but all this did not force the visitors' goalkeeper to enter the game.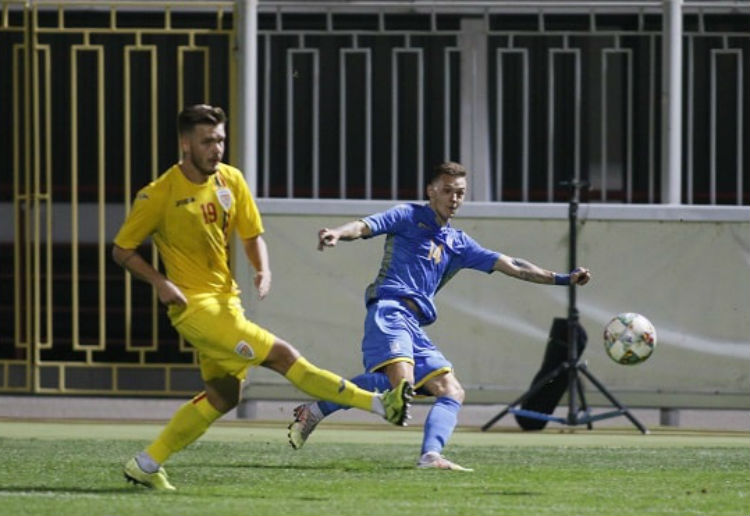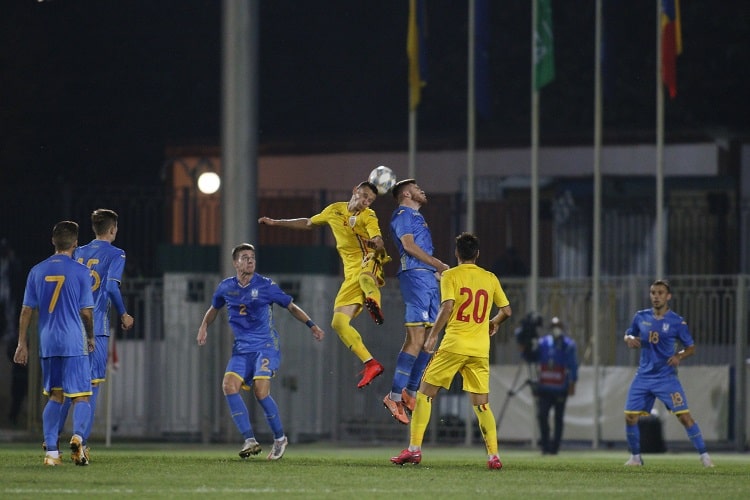 Photo by Volodymyr Rasner
After the break, Ruslan Rotan's charges went forward with great force again, but it did not reach the target. In turn, the Romanians repeatedly disturbed Riznik, for whom, however, these shots did not pose a threat.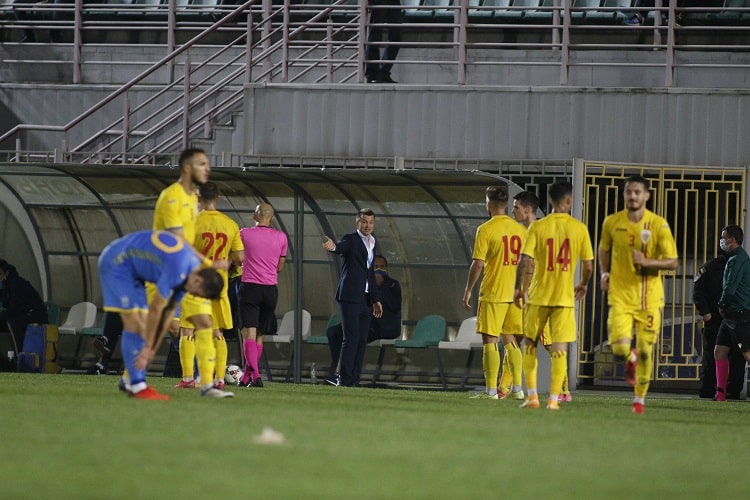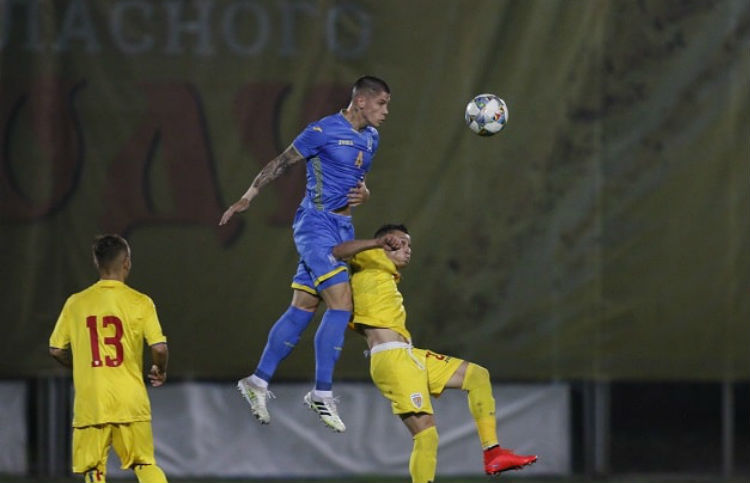 Photo by Volodymyr Rasner
From the middle of the second half, the blue and yellows increased the pace even more. Dangerous moments at the gates of power began to occur more often. For example, in the 70th minute Shevtsov, who came on as a substitute for Sikan, headed into the corner, but the goalkeeper pulled the shot. Immediately after the corner kick, Sirota's goal could have hit, but the goalkeeper was on top again.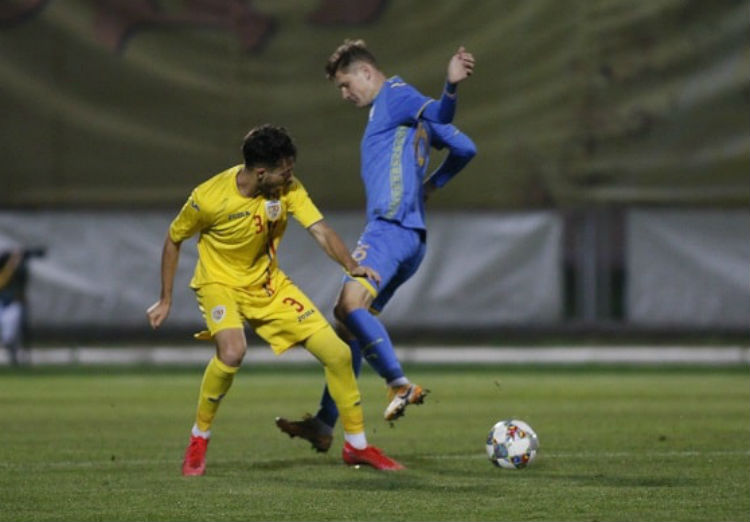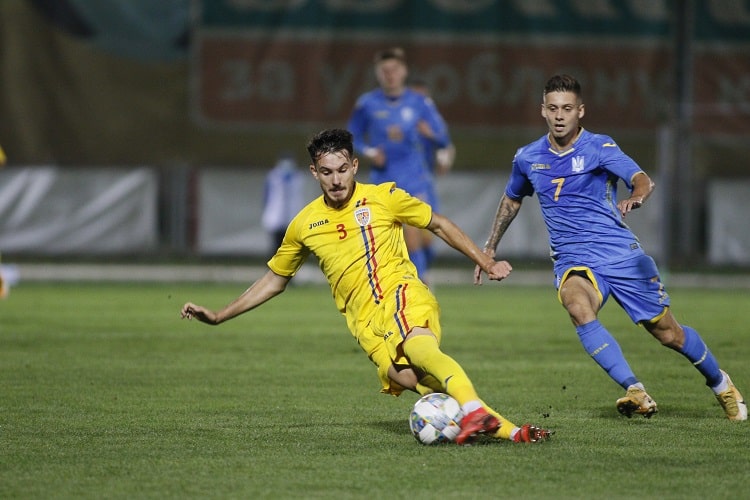 Photo by Volodymyr Rasner
Still, the Ukrainians managed to score. In the 79th minute, Tsitaishvili beat the visitors in the penalty area. The penalty was clearly realized by Bulets. 1: 0. The Blue and Yellows have a theoretical chance to qualify for Euro 2021, but not everything depends on the results of the matches they have left. Romanians need to lose points with both Malta and Denmark ...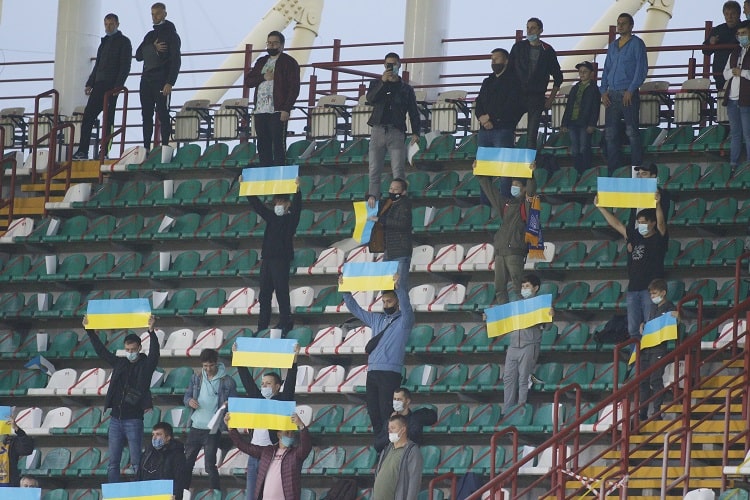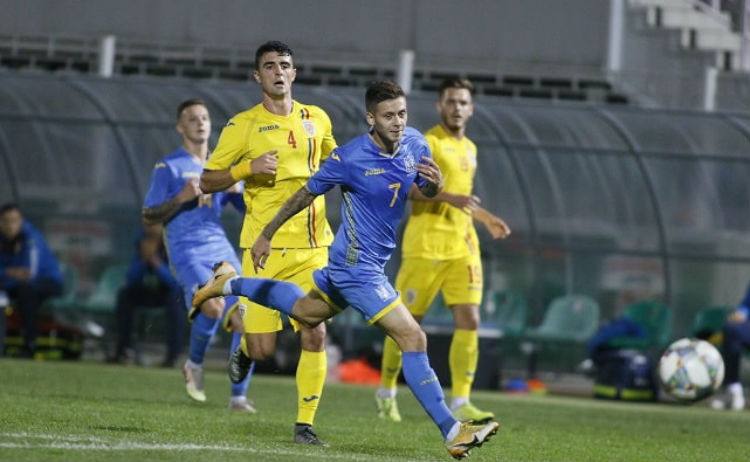 Photo by Volodymyr Rasner
Euro-2021 (U-21) qualifying tournament. Group 8
09.10.2020
Ukraine - Romania - 1: 0 (0: 0)
Goal: Bulets (80, from the penalty spot).
Ukraine: Riznyk, Dubinchak, Popov, Sirota, Vantukh (Lebedenko, 16), Bondarenko (Cech, 66), Buletsa, Batagov, Nazarenko (Tsitaishvili, 60), Lunev (Topalov, 46), Sikan (Shevtsov, 66).
Romania: Vlad, Harutz, Pascanu, Gice, Opruc (Bobok, 46), Olara, Marin, Chobanu (Itu, 77), Man (Morutsan, 77), Kostake, Metzan (Dragush, 65).
Booked: Bondarenko (24), Buletsa (58), Riznyk (87) - Opruts (42), Vlad (72).
Referee: F. Atazhanov (Kazakhstan).
October 9. Kyiv. Obolon-Arena Stadium.
Malta - Denmark - 1: 3
Northern Ireland - Finland - 2: 3
Standings
| | | | | | | |
| --- | --- | --- | --- | --- | --- | --- |
| Team | G | W | D | L | GD | О |
| 1. Denmark | 8 | 7 | 1 | 0 | 18-7 | 22 |
| 2. Romania | 8 | 5 | 1 | 2 | 17-5 | 16 |
| 3. Ukraine | 7 | 3 | 1 | 3 | 10-9 | 10 |
| 4. Finland | 8 | 3 | 1 | 4 | 12-13 | 10 |
| 5. Northern Ireland | 8 | 1 | 3 | 4 | 6-10 | 6 |
| 6. Malta | 7 | 0 | 1 | 6 | 2-21 | 1 |
13.10.2020
Northern Ireland - Ukraine
Denmark - Finland
Romania - Malta
13.11.2020
Malta - Ukraine
17.11.2020
Ukraine - Northern Ireland
Romania - Denmark
Malta - Finland