Artem Bondarenko: "It is important for us to leave the team of Northern Ireland without the ball"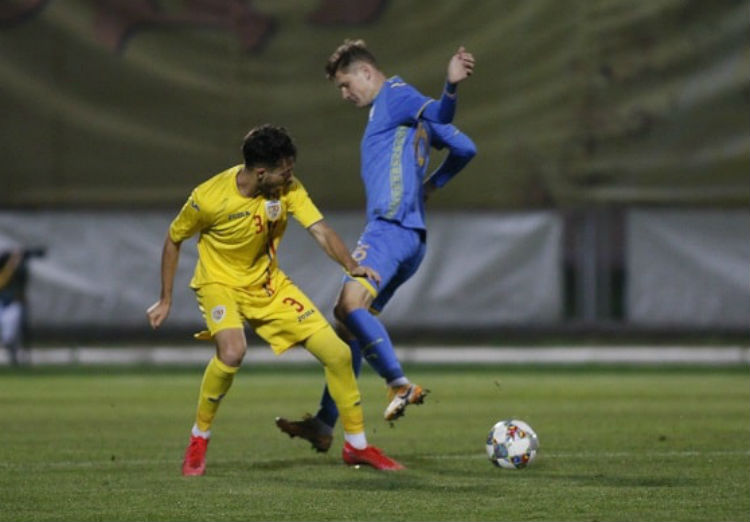 In the last three matches of the Euro-2021 (U-21) selection, the youth national team of Ukraine will strive to score maximum points, said the midfielder of the blue and yellows Artem Bondarenko.
After victory over Romania In the qualifying tournament for Euro-2021 (U-21), the youth national team of Ukraine arrived in Northern Ireland yesterday, where today in the city of Ballymena also in the qualification of the European Championship will play with the local team. Artem Bondarenko, a midfielder of the Ukrainian youth team, shared his thoughts on the past and future matches with the official UAF website.
- Artem, the match against the Romanians turned out to be very difficult?
- So. The game, in principle, was about equal, but we wanted to win a little more. We are glad that at the end of the match we pressed the opponent. We needed this win more.
- In the second half, emotions beat over the edge. Did the opponent think that he would win with a little blood?
- It is difficult to say what the Romanians thought. It's just that the national team of Ukraine tried to play its football, control the ball, and the opponent didn't always like it ...
- What did the head coach say to the team after the game?
- Ruslan Petrovich thanked the team for their dedication and congratulated them on the difficult victory.
- The victory in the Romanian national team did not bring much joy, given that it will be extremely difficult to fight for the exit of the blue and yellow group?
- Maybe. However, we have a specific task ahead of us - to win all the remaining matches of the qualifying tournament and hope for a miracle.
- What can you say about the future rival, the national team of Northern Ireland?
- This is a sportingly evil team that loves to fight, such opponents always have a lot of desire to fight to the end. It is important for us to show our football, try to leave the opponent without the ball. If this works out, it will be easier to achieve the maximum result.