U-21: today the youth national team of Ukraine will play with the team of Northern Ireland in the selection of Euro-2021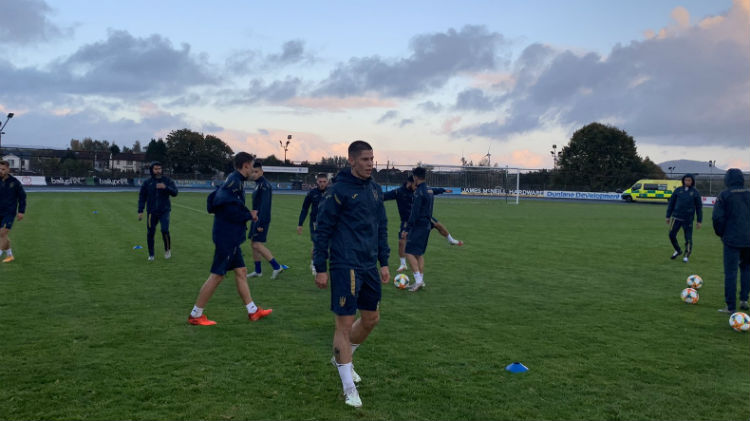 The head coach of the blue-yellows Ruslan Rotan sets the wards up for a very serious confrontation.

The match of the qualifying tournament Euro-20.00 (U-2021) Northern Ireland - Ukraine will start today at 21 Kyiv time in the city of Ballymena. On the eve of the preparation of the blue and yellows for this match, the team's head coach Ruslan Rotan spoke.
- The main task after a difficult match with the Romanian national team was to restore the boys, - said Ruslan Petrovich to the official website of the UAF. - We paid special attention to this. Disassembled with the team the last game with the Romanians and explored Northern Ireland. The coaching staff sets the wards for a serious match. I can say that the Northern Irish have fighting qualities, they are especially strong in their field.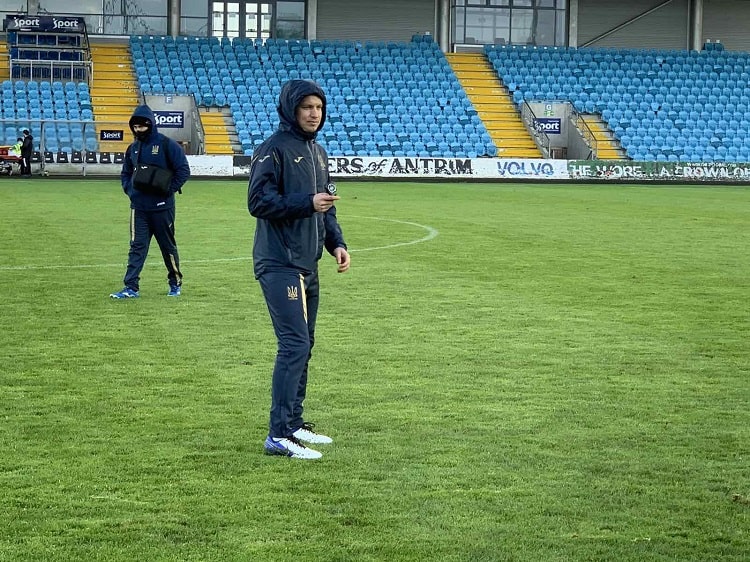 Photo by UAF
As for personnel issues, the players who flew to Northern Ireland are healthy and eager to fight. The national team of Ukraine will try to show a quality game and achieve the maximum result.
We would like to add that in order to have a chance to continue the fight for a ticket to the final tournament, the youth national team of Ukraine must gain maximum points and hope for the loss of the Romanians in two matches - with Malta and Denmark.
The selection of Ukraine U-XNUMX
Goalkeepers: Anatoliy Trubin (Shakhtar Donetsk), Ruslan Nescheret (Dynamo Kyiv).
Defenders: Denis Popov, Oleksandr Syrota, Danylo Skorko (all - Dynamo Kyiv), Vladyslav Dubinchak (Dnipro-1 Dnipro).
Midfielders: Georgy Tsitaishvili, Volodymyr Brazhko, Bohdan Lednev (all - Dynamo Kyiv), Serhiy Buletsa, Oleksandr Nazarenko, Arseniy Batagov (all - Dnipro-1 Dnipro), Maksym Chekh, Artem Bondarenko, Dmytro Topalov (all - Mariupol ).
Forwards: Danilo Sikan (Mariupol), Ilya Shevtsov (Desna Chernihiv), Nazariy Rusyn (Dynamo Kyiv).
Euro-2021 (U-21) qualifying tournament. Group 8
Standings
| | | | | | | |
| --- | --- | --- | --- | --- | --- | --- |
| | G | W | D | L | GD | О |
| 1. Denmark | 8 | 7 | 1 | 0 | 18-7 | 22 |
| 2. Romania | 8 | 5 | 1 | 2 | 17-5 | 16 |
| 3. Ukraine | 7 | 3 | 1 | 3 | 10-9 | 10 |
| 4. Finland | 8 | 3 | 1 | 4 | 12-13 | 10 |
| 5. Northern Ireland | 8 | 1 | 3 | 4 | 6-10 | 6 |
| 6 Malta | 7 | 0 | 1 | 6 | 2-21 | 1 |
13.10.2020
Northern Ireland - Ukraine
Denmark - Finland
Romania - Malta
13.11.2020
Malta - Ukraine
17.11.2020
Ukraine - Northern Ireland
Romania - Denmark
Malta - Finland