U-21: in the Euro 2021 qualifying match, the youth national team of Ukraine lost to the team of Northern Ireland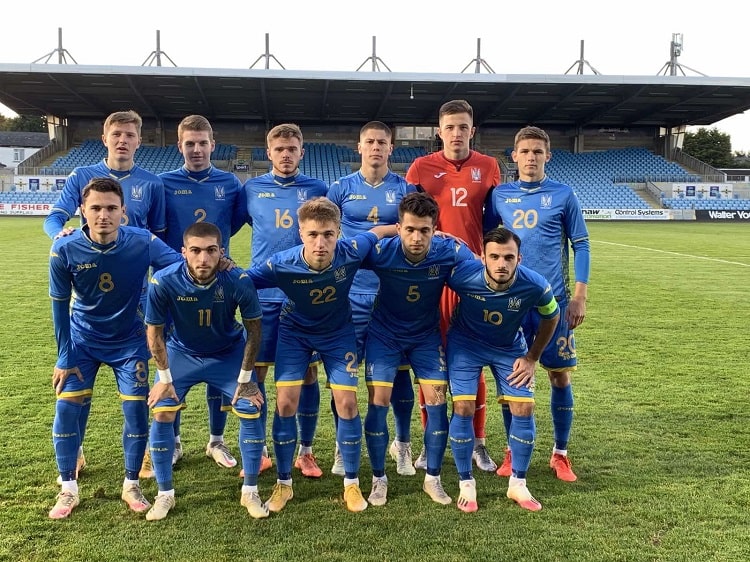 The defeat put an end to the hopes of the blue and yellows to fight for a ticket to the finals of the European Championship.

To continue the fight for a ticket to the European Championships in 2021, the youth national team of Ukraine had to defeat the team of Northern Ireland. It was necessary that the Romanians at home did not win over the Maltese. However, leading after the first half with a score of 4: 0, the wards of Adrian Mutu actually eliminated the team of Ruslan Rotan from among the contenders for the Euro. But the blue and yellows have repeatedly stated that they want to win the last three qualifying matches, despite the results of other matches.
However, the debut of the meeting was for the hosts, who repeatedly disturbed Trubin (it should be noted that the goalkeeper of the national team of Ukraine acted confidently). Only closer to the middle of the first half, Rotan's charges got used to someone else's field, but this 45-minute ended in vain.
Unfortunately, the second half did not make any adjustments to the game. Moreover, in the 61st minute, the Northern Irish took the lead. Blue and yellow tried to change the course of the meeting, but until the final whistle the score on the scoreboard did not change. 1: 0.

In the last two matches of the qualifying tournament, the national team of Ukraine has to fight only for prestige.
Euro-2021 Qualifying Tournament (U-21). Group 8
13.10.2020
Northern Ireland — Ukraine — 1: 0 (0: 0)
Goal: O'Neill (61).
Northern Ireland: Khazar, Merron, Toal, Brown, Galbraith, Dunwoody, Kerr, Boyd-Muns, Amos, Bansal-McNulty (McKirnen, 76; Bence, 90), O'Neill (Bonil, 76).
Ukraine: Trubin, Skorko, Popov, Sirota, Dubinchak, Batagov, Buletsa (Shevtsov, 90), Bondarenko (Czech, 64), Tsitaishvili (Nazarenko, 64), Topalov (Lednev, 68), Sikan (Rusin, 64).
Booked: Bansal-McNolty (36), Dunwoody (62), Khazar (67), O'Neill (68) - Tsitaishvili (16), Sikan (29), Rusyn (65), Dubinchak (82), Batagov (90 + 2) .
Referee: B. Luca (San Marino).
13 October. Balliman. Showgrounds Stadium.
Denmark — Finland — 2:1
Romania — Malta — 4:1
Standings
| | | | | | | |
| --- | --- | --- | --- | --- | --- | --- |
| | G | W | D | L | GD | О |
| 1. Denmark | 9 | 8 | 1 | 0 | 20-8 | 25 |
| 2. Romania | 9 | 6 | 1 | 2 | 21-6 | 19 |
| 3. Ukraine | 8 | 3 | 1 | 4 | 10-10 | 10 |
| 4. Finland | 9 | 3 | 1 | 5 | 13-15 | 10 |
| 5. Northern Ireland | 9 | 2 | 3 | 4 | 7-10 | 9 |
| 6 Malta | 8 | 0 | 1 | 7 | 3-25 | 1 |
13.11.2020
Malta - Ukraine
17.11.2020
Ukraine - Northern Ireland
Romania - Denmark
Malta - Finland