Watch the PES Autumn Cup final live on the UAF YouTube channel!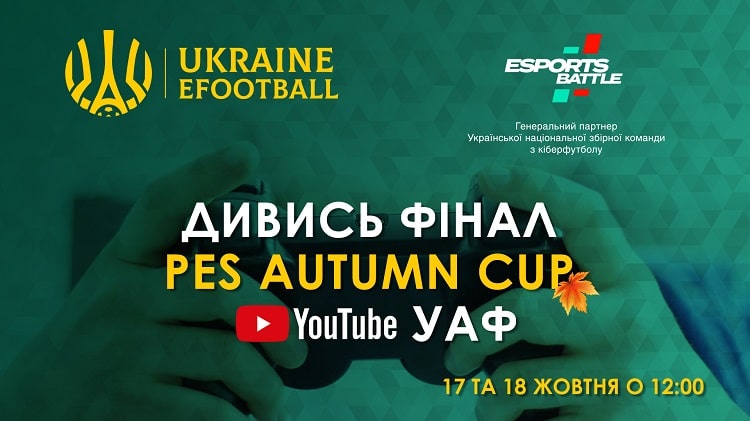 The final stage of the PES Autumn Cup, the first cyber football tournament of the 17/18 season, organized by the Ukrainian Electronic Football Association, will take place on October 2020-2021.
Eight participants will compete for the title of the strongest cyber football player this fall, who became the best according to the results of two online qualifications - Serhiy Sergobibika Marchenko, Artem kylethewalker Palamarchuk, Konstantin evolution_od Demyanenko, Vitaliy bydbprosche Litvinov, Maksym IGRashokRA Alexander BossG_UA Glavitsky.
Note that the eight contenders for victory in the tournament include all representatives of the premier national team of Ukraine in the discipline Pro Evolution Soccer, which in March this year participated in the qualification for the European Cyber ​​Football Championship - eEuro-2020.
The matches of the group round of the final part of the PES Autumn Cup will take place on October 17, and two players who will take the first and second positions in their groups will go to the playoffs. The decisive matches, scheduled for October 18, will be played in the format of "Best of 3" - a series of up to two victories. The beginning of each game day is at 12.00.
It will be recalled that the UAEF general partner, one of the largest domestic e-sports platforms ESportsBattle, has prepared nice gifts for the players who will take the first four places in the final.
The official YouTube channel of the Ukrainian Football Association will show the decisive battles of the final stage of the tournament. Join the broadcasts and find out the name of the winner of the first cyber football tournament of the 2020/2021 season!