Germany claimed their biggest home victory in history in Leipzig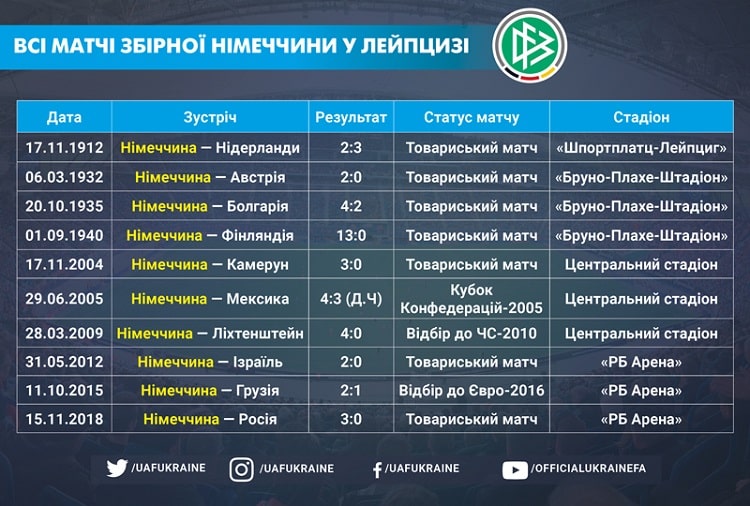 on November 14 in the fifth round of the UEFA Nations League 2020/2021 The national team of Ukraine will play against Germany in Leipzig at the RB Arena.
Throughout history in this city at various stadiums, Germany played 10 matches, in which they got nine victories (one - AET) with a total score of 37: 6. The only defeat for the hosts back in 1912 was inflicted by the Netherlands.
Interestingly, it was in Leipzig that Germany won the home victory with the largest score in history: on September 1, 1940, the Bundestim defeated Finland - 13: 0.
We would also like to add that from 1952 to 1990, the GDR (German Democratic Republic) team played 45 matches at the former Central Stadium in Leipzig, which is the highest figure among all the cities of the former state.