Participate in the selection for the national team of Ukraine in e-football in PES!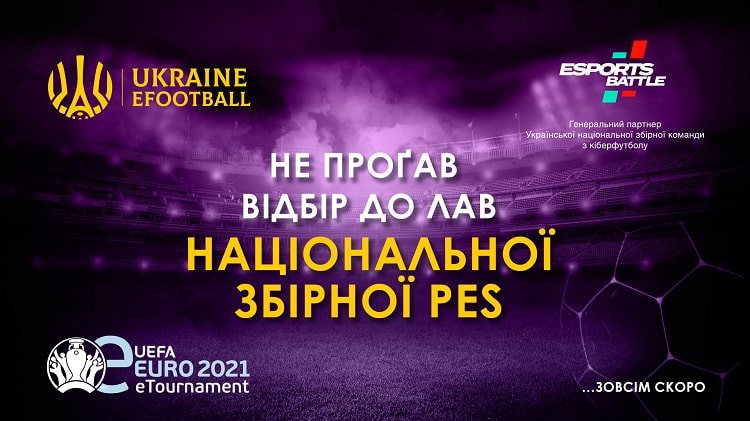 The Ukrainian Electronic Football Association announces the selection to the ranks of the national team of Ukraine in the discipline Pro Evolution Soccer.
The PES Autumn Cup, the first official tournament organized by the UAEF at the start of the 2020/2021 cyber football season, has recently come to an end. But fans of e-football will not have to be bored for a long time without virtual confrontations, because soon everyone will be able to demonstrate their gaming skills and get a chance to get to the national team of Ukraine in e-football in PES 2021.
Two online qualifiers will be held in November, and the final will take place in December, which will determine the composition of the new national team that will take part in the qualifying tournament for the European Championship - UEFA and EURO 2021.
UAH 60 - this will be the prize fund for the upcoming selection from UAEF General Partner, EsportsBattle, which is the largest cyber football platform in Ukraine.
Following the results of competitions the national team of Ukraine will get two strongest cyber football players who will divide among themselves a prize fund from EsportsBattle.
Do you dream of defending the colors of the Ukrainian national team in the largest international competitions? Don't delay - show what you are capable of!