The Ukrainian futsal team defeated the Hungarian team in away sparring for the second time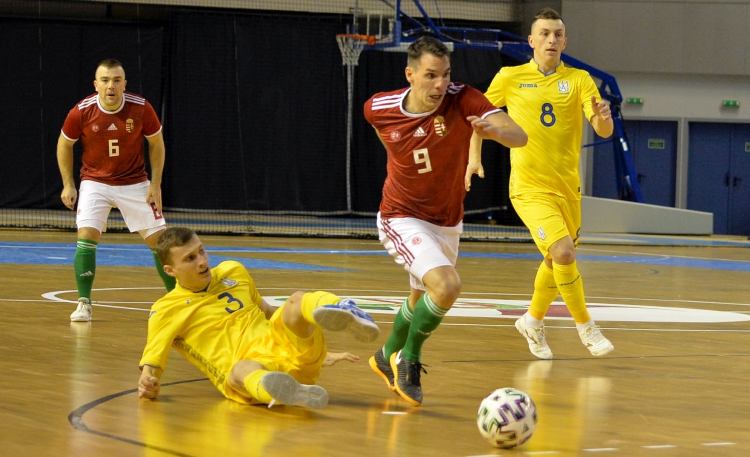 Oleksandr Kosenko's wards ended the November training camp with another victory over the Hungarian team.
In today's game, as in the first match, which ended victory of the blue-yellows with a score of 2: 1, the teams exchanged quick goals. Mykola Bilotserkivets from Prodexim scored in the 1st minute, but soon Zoltan Drot regained his balance. Later, Drot made a double, so the hosts went to the break with a minimal advantage.
At the beginning of the second half, another player of "Prodexim", Mykhailo Zvarych, equalized the score, after which Bila Tserkva brought our team forward. The Hungarians managed to win back, but in the 33rd minute Zvarych scored for the second time, scoring the winning goal.
As a result, Oleksandr Kosenko's wards won two victories in away sparring.
Friendly match of futsal teams
Hungary — Ukraine — 3: 4 (2: 1)
Goals: Wire (3, 14), Istvan (28) - Bila Tserkva (1, 23), Zvarych (22, 33).
Ukraine's squad: Savenko - Korsun, Shoturma, Bila Tserkva, Zvarych - Tsypun, Eremin, Malyshko, Hrytsyna, Mykytyuk, Korolyshyn, Pelekh, Zhurba, Pedyash, Kuz.
The sparring matches took place as part of the preparation of the blue-yellows for the group qualifying round of Euro-2022. Oleksandr Kosenko's wards have got to Group 1, where they will play against Croatia, Albania and Denmark, which won in the play-off matches of the qualifying round.