News from Ukraine camp: five positive tests for COVID-XNUMX only united the team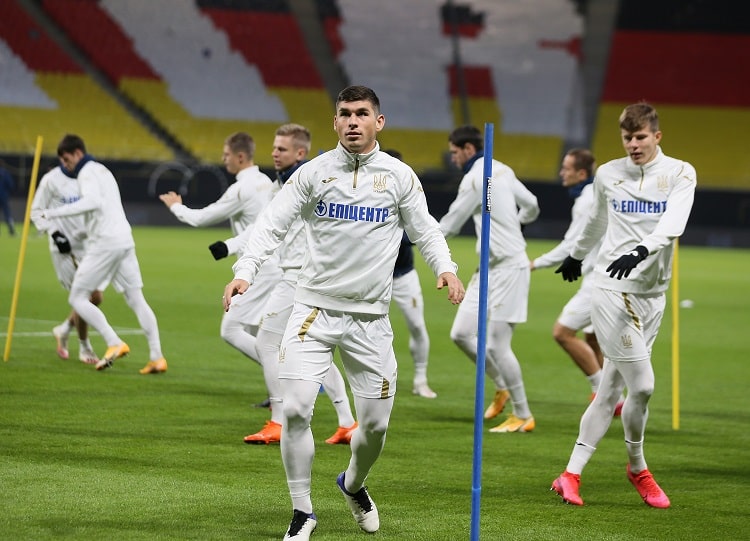 The current COVID-XNUMX realities, on the one hand, are becoming more and more terrifying, and on the other hand, are increasingly hardening athletes psychologically.
Even positive PCR tests did not change the work schedule of the pre-game day of the national team of Ukraine. This information postponed the departure for the official training for only 25 minutes and the beginning of the session for 15 minutes. As the results of the research arrived at the blue-and-yellow camp an hour before leaving for the RB Arena, it took some time to agree the next action plan with UEFA. After infected players Andrii Yarmolenko, Serhii Sydorchuk, Viktor Kovalenko and Viktor Tsyhankov, as well as the team's staff member Vadym Komardin were isolated in their hotel rooms, the rest of the team left for training.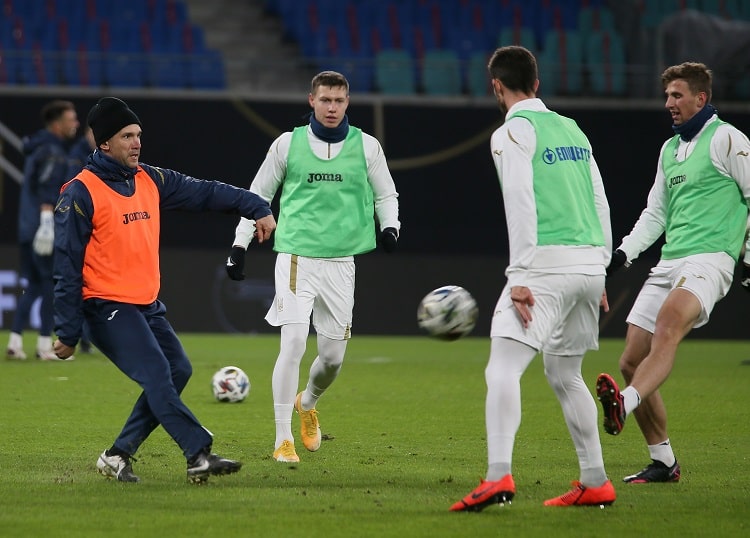 Photo by Yevhen Kraws
Currently, coaches can count on 17 field players and four goalkeepers, one of whom will be out of the application, as more than three goalkeepers can not be applied for the match.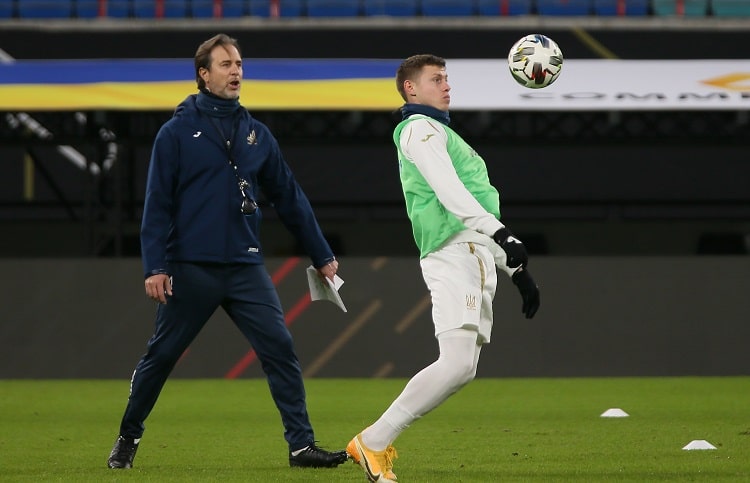 Photo by Yevhen Kraws
The main thing is that tomorrow's re-tests for coronavirus do not give new positive results. The procedure itself should take place at 13.00 European time. The city of Leipzig has until tomorrow morning to decide on whether the game should kick-off, but the local organizers now hope that the match will take place as planned.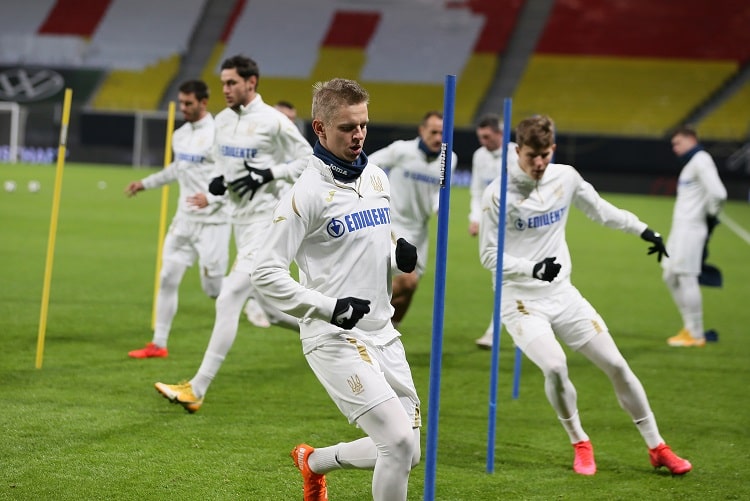 Photo by Yevhen Kraws
In any case, in the current reality, the final communiqué from local authorities must be awaited. It will also be decided whether infected footballers will need to serve all their isolation on site and how they will be able to reach their homes.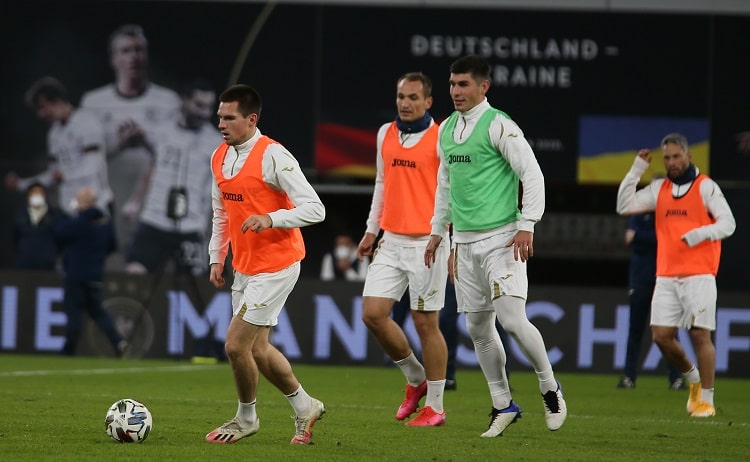 Photo by Yevhen Kraws
Meanwhile, the national team is positive for tomorrow, without postponing training for later. Under the leadership of Andrii Shevchenko, the players held a pre-match training session, in which a lot of attention was traditionally paid to tactics. Changes in the selection, to which the coronavirus contributed, require coaches to quickly change performers. On the other hand, the players are familiar with the structure of the team's game, so the implementation of the tasks for the match should be within their power.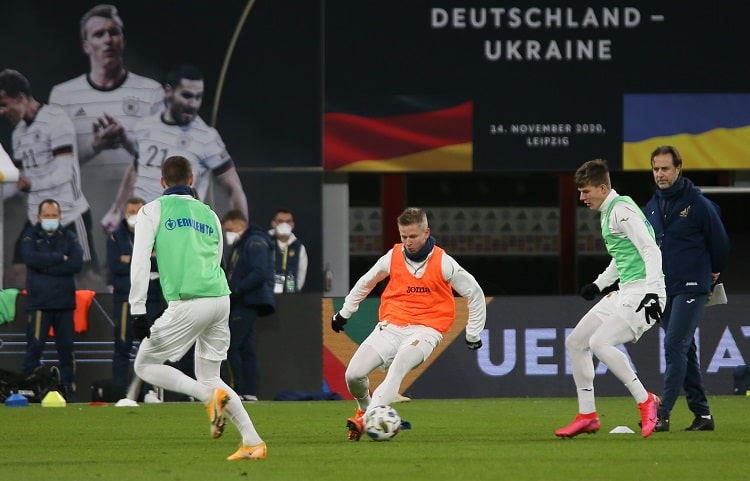 Photo by Yevhen Kraws
Difficulties mobilize and unite the team, so the guys set themselves up for the fact that tomorrow in the match with a formidable opponent they should play not only for themselves, but also for teammates who are forced to be out of the game.
Oleksandr Hlyvynskyi, press attaché of the national team of Ukraine