Futsal Champions League. On the way to the 1/16 finals Kherson "Prodexim" defeated "Rosario" from Northern Ireland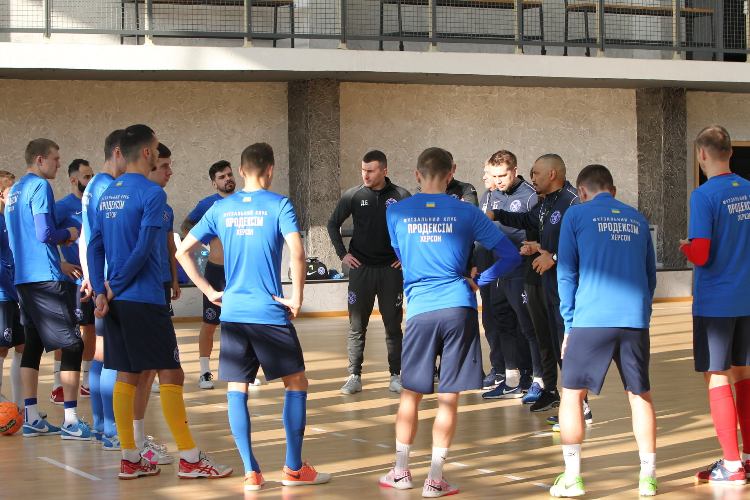 At the start of the UEFA Champions League, the champion of Ukraine, Kherson's Prodexim, won an extremely convincing victory.
According to the results draw results, Prodexim had to play against Rosario from Northern Ireland. Ukrainians held a one-match duel at home.
There was no intrigue in the fight. In the first half, the hosts scored 11 dry goals, missed at the beginning of the second half of the game, but later scored 17 more times.
As a result, the representatives of "Prodexim" scored 28 goals in the opponent's goal, and all the field players who got to the application were noted. The most accurate shots in the assets of Peter Shoturma - seven.
Thus, Kherson made it to the 1/16 finals of the tournament without any problems.
UEFA Futsal Champions League. Preliminary round
Prodexim (Ukraine) — Rosario (Northern Ireland) — 28: 1 (11: 0)
Goals: Roninho (5, 16, 22, 27), Shoturma (6, 6, 14, 15, 24, 31, 38), Korsun (7), Bila Tserkva (8), Claudinho (11, 11, 27), Mayevsky (12 , 39), Sorokin (23, 35), Zvarych (30), Volyanyuk (33, 40), Mospan (34, 39, 40), Rosa (36), Volkov (39) - B. Bagley (21).
Prodexim: Tsypun - Zvarych, Shoturma, Bila Tserkva, Korsun - Savenko, Rosa, Volkov, Claudinho, Sorokin, Roninho, Volyanyuk, Mospan, Mayevsky.
Booked: Hamill (23), Smith (31).
As it was approved by the UEFA Executive Committee earlier, The Futsal Champions League of the 2020/2021 season will be held in the format of single playoff matches. The competition will end with the final tournament of eight participants, which will take place next year.
A total of 55 teams took part in the Champions League. According to rankings nine teams directly reached the 1/16 finals, while the rest started from the previous stage. The Ukrainian Prodexim also joined the cohort of the latter.
Futsal Champions League 2020/2021
1/16 finals: January 12-17, 2021.
1/8 finals: February 16-21, 2021.
Final rounds (quarterfinals, semifinals, final): April / May 2021.