Bohdan Milovanov: "The youth national team of Ukraine was taught one hundred percent in each game"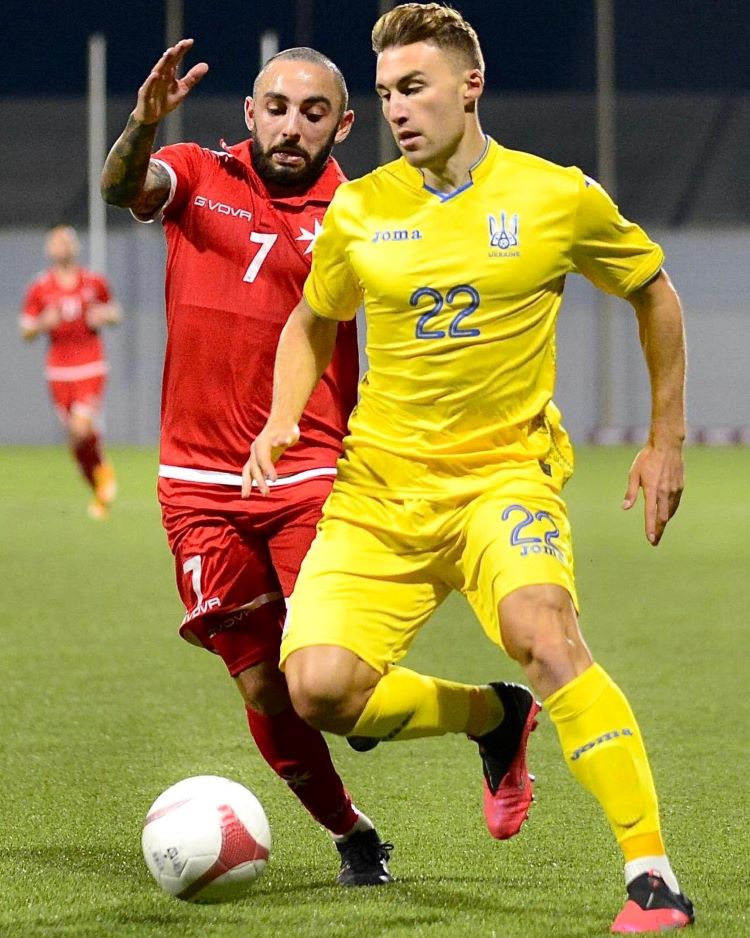 At the last meeting of the youth national team of Ukraine, the defender of the Spanish "Sporting" Bohdan Milovanov was the only legionnaire.
Bogdan Milovanov, who in a duel with Malta (4: 1) scored his debut goal for the youth national team of Ukraine, after the match, having passed a positive test for coronavirus, could not help his partners in the confrontation with Northern Ireland. The defender is still receiving treatment in Kyiv.
- Bogdan, you marked your return to the "youth" with a goal. Very happy with this event?
- It is always nice to score, especially when it is a goal for the national team. But the main thing is that at the finish the team won two victories and finished the tournament on a major note.
- But the joy probably changed to despair when you learned that your coronavirus test was positive?
- To be honest, I was very upset, because I knew that it was at least two weeks of quarantine - and far from home. I was also confused by the lack of opportunity to train properly, other food, schedule and skipping important games for me in Spain ...
- Is your general condition normal?
- I feel good, but the whole thing is that after 10 days of self-isolation, my re-test, which I passed on November 25, turned out to be positive again. Now you have to wait another four days to pass the next test. Although I feel fine all this time, everything can be said to be easy.
- How did Sporting react to the fact that you had to stay in Ukraine?
- When we found out about it, I was advised not to worry (smiles), to be calm, well, they gave advice on what to do during this period.
- What is the difference between the situation with coronavirus in Spain and Ukraine?
- The difference is that in Spain the number of cases of COVID-19 is calculated differently, but in both countries the situation is not very rosy yet.
- "Molodizhka" finished its way in the selection in third place. Do you think it was possible to perform better?
- We had very good players, and we, of course, wanted to get to the 2021 European Championship, but it's football ... Life goes on. I can only say that the team was taught one hundred percent in each game. I am proud to be a part of this team. And I would like to thank everyone who trusted me for being here. I am also very grateful to the medical staff for their great attention.