Euro-2023 (U-21): Ukraine will be in the third pot during the qualifying round draw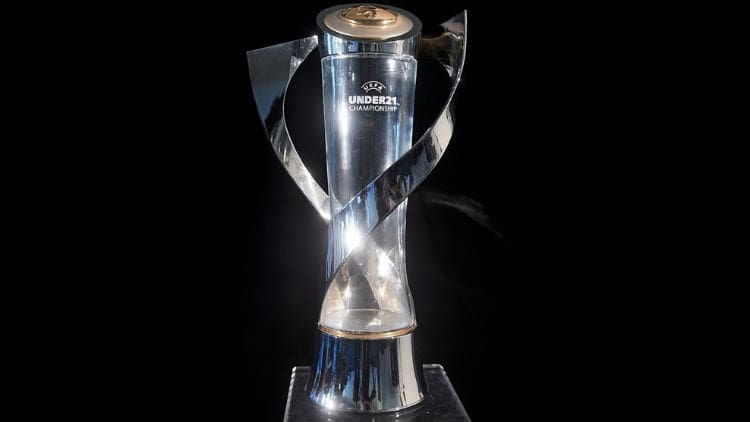 UEFA has announced that the draw ceremony will begin on January 28, 2021 at 11.00:XNUMX Kyiv time qualifying tournament for Euro-2023 (U-21).
2023 teams will take part in the 55 European Championship among U-53 sides. The hosts of the competition, Romania and Georgia, will receive passes to the final part of the championship automatically. Thus, 1 European teams will play in the qualifying, including the Ukrainian team. Players born no earlier than January 2000, XNUMX will be able to take part in the tournament.
According to the UEFA rankings (indicators in the qualifying and final competitions of Euro-2017, Euro-2019 and in the selection for Euro-2021), the teams were divided into six pots. Ruslan Rotan's team reached the third.
The composition of the pots of the Euro-202 qualifying tournament3 (U-21)
Pot 1: Spain, Germany, France, England, Italy, Denmark, Portugal, Netherlands, Croatia.
Pot 2: Austria, Poland, Sweden, Czech Republic, Belgium, Russia, Serbia, Switzerland, Greece.
Pot 3: Slovakia, Iceland, Ukraine, Slovenia, Ireland, Israel, Norway, Bulgaria, Turkey.
Pot 4: Scotland, Northern Macedonia, Bosnia and Herzegovina, Wales, Northern Ireland, Finland, Hungary, Belarus, Albania.
Pot 5: Montenegro, Kosovo, Lithuania, Kazakhstan, Moldova, Cyprus, Faroe Islands, Azerbaijan, Latvia.
Pot 6: Luxembourg, Armenia, Malta, Andorra, Estonia, Gibraltar, Liechtenstein, San Marino.
During the draw, 53 teams will be divided into nine groups. Eight of them will have six national teams and one will have five.
In the final part of Euro-2023 (U-21) there will be 16 teams: Romania and Georgia as the hosts of the tournament and 14 more teams that will join them based on the results of the selection (nine group winners, the best team among the second place winners and four play winners -off, which will play eight second place winners).
Selection cycle: March 2021 - June 2022.
Playoffs: September 2022.
Final tournament: June / July 2023.
The matches of the tournament with the participation of 16 national teams will be hosted by four stadiums in Romania (two in Cluj-Napoca and two in Bucharest) and four in Georgia (in Batumi, Poti and two in Tbilisi). The opening match will take place in Romania, and the final - in Georgia.