UAF representatives made a working visit to Zakarpattya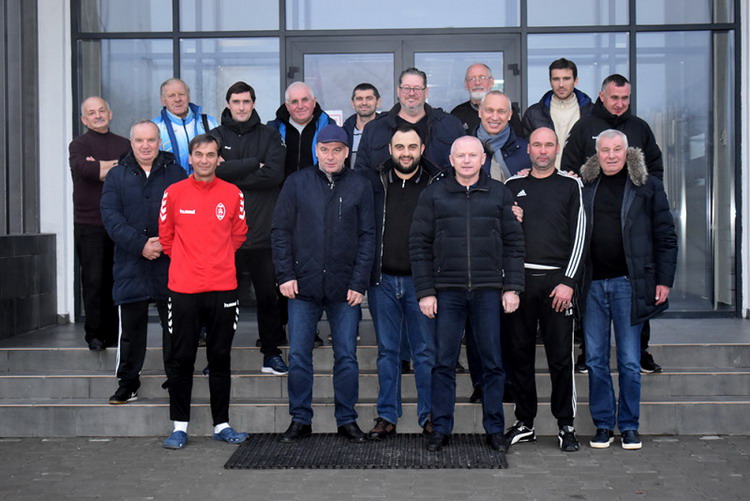 First Vice Presidents of the Ukrainian Association of Football Oleh Protasov, Anatolii Demyanenko and Alan Pliyev got acquainted with the football infrastructure of the region. The purpose of the trip was also to establish closer cooperation between the UAF and the Football Association of Zakarpattya.
Representatives of the UAF visited the base of FC Mynai, where they met with the club's president Valerii Peresolyak and vice-president Yevhen Plavaiko. The guests got acquainted in detail with the base of the representative of the Zakarpattya region in the Premier League and discussed with the leaders of the FC current football matters.
The next object of the infrastructure review was the football complex Munkach Football Academy in the village of Dertsen, Mukachevo district.
The head of the Transcarpathian Football Association Ivan Duran and his first deputy Myroslav Shcherbey told the guests about the plans for the football infrastructure of Uzhhorod, Seredny, Mukachevo and Derzen for more productive training of young players.
During the meeting, Oleg Protasov presented a diploma to UAF Zoltan Silvasha, head of Munkach Football Academy LLC, for the development of children's and youth, amateur football and the development of the football infrastructure of Zakarpattya.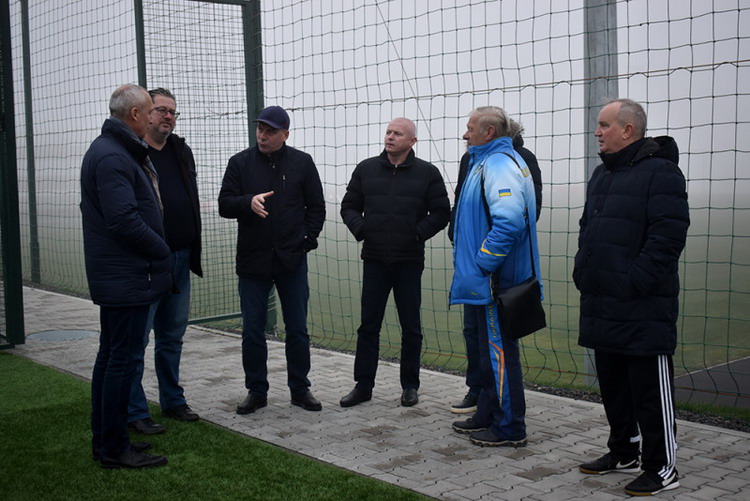 Photo by ffz.org.ua
Zoltan Silvashi acquainted the UAF representatives with the academy's coaching staff. He and Ivan Duran assured the guests that every effort would be made for close cooperation and further development of Ukrainian football.