National team's legionnaires in the first part of the 2020/2021 season: Yevhen Cheberko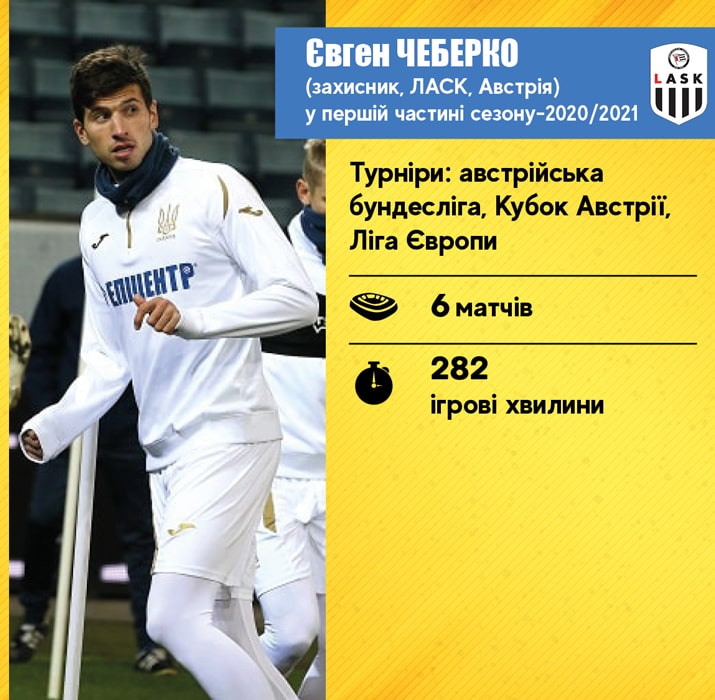 After his summer transfer from Luhansk Zorya to Austrian LASK, the defender of the national team of Ukraine Eugene Cheberko, of course, took some time to adapt to new conditions.
Linz head coach Dominique Talgammer has taken a balanced approach to integrating the young footballer into the team. Cheberko received his first playing minutes as a member of the black and whites on September 19. Since then, our guy has managed not only to play in the Austrian Bundesliga, but also to enter the field as part of LASK in the Europa League and the Austrian Cup.
Yes, so far Eugene has few opportunities to prove himself, but we hope that the second part of the season will be more intense for him club events.
After the last match of 2020 against "Austria" (1: 1) LASK went on a short vacation, which will end for the team January 23, 2021. It is on this day that she has to play a home match of the Austrian championship against Swarovski-Tirol.