2020: results of the year for Ukraine U-19/20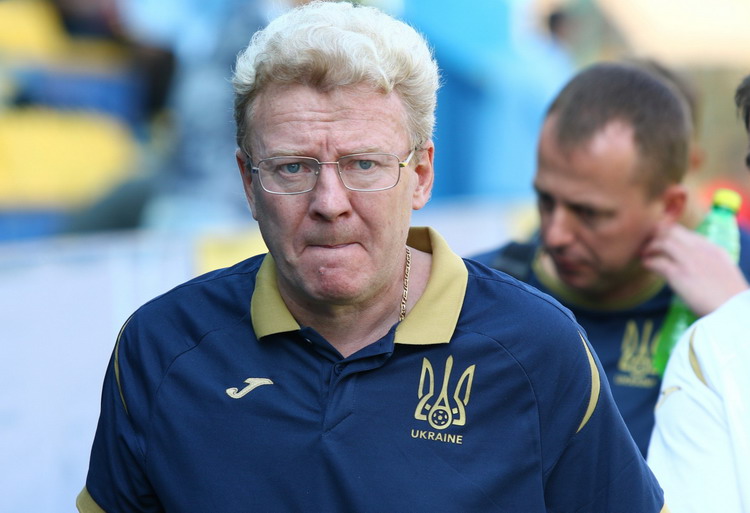 The youth national team of Ukraine, composed of players born in 2001, ceased to exist in 2020 without playing a single match.
Before the start of coronavirus quarantine in March, Oleg Kuznetsov's wards, in contrast to the youth national teams of Ukraine, composed of players of 2004 and of 2003, did not plan to gather.
Many players of this age have already enjoyed the attention of the coaches of the main teams of UPL clubs, so the team leader went to Turkey in February (there were also youth teams of Dynamo and Shakhtar), where candidates for his team were trained. And at the end of the trip said that "received all the necessary information".
At the end of March, the decisive matches of the Euro 2020 (U-19) selection were to take place in the elite round - with the teams of Denmark, Latvia and England. The winner of the quartet reached the final tournament, which was scheduled to start in mid-July in Northern Ireland.
Initially, UEFA simply postponed the dates of the elite round matches indefinitely. It happened in mid-March. Later, in mid-June, UEFA announced that these matches would take place in September, and the final round of Euro 2020 would take place in two stages: in October - group tournaments, in November - playoff matches. It will be recalled that the top five Euro teams were to receive a pass to the U-20 World Cup.
But later UEFA once again postponed the games of the elite round, and in October it became known that Euro 2020 (U-19) canceled altogether. The next stage of the players of this national team is the youth national team of Ukraine in the next cycle.
And the best representatives of the generation born in 2001 have already earned an invitation from Ruslan Rotan to the "youth". In the autumn of 2020, five players played in six matches in the Euro-2021 (U-21) qualifiers: Danilo Sikan (Mariupol; 307 minutes, two goals) and Anatoliy Trubin (Shakhtar; 360 minutes); two missed), two each - Danilo Kravchuk (Vorskla; 23 minutes) and Mykola Kukharevych (Rukh; 149 minutes, three goals), one match - Mykola Mykhaylenko (Dynamo; one minute).
Mykhailo Mudryk from Desna could also agree, but during the selection of Euro 2020 (U-19) he earned a disqualification due to a red card in the match against Sweden on November 19, 2019, which had to take place in the U-19 national team. And she never played. Such paradoxes ...
Back in the 2019/2020 season in the Ukrainian championship in the main composition of UPL clubs nine players born in 2001 performed. And in the 2020/2021 season, their number increased.
Footballers born in 2001 in the main squads of UPL clubs in the 2020/2021 season (all official tournaments)
| | | | | | |
| --- | --- | --- | --- | --- | --- |
| Player | Date of birth | Club | Games | Minutes | Goals |
| Anatoliy TRUBIN (c) | 01.08.2001 | Shakhtar | 13 | 1170 | 15c |
| Mykola KUKHAREVYCH (n) | 01.07.2001 | Rukh | 12 | 699 | 1 |
| Danilo SIKAN (n) | 16.04.2001 | Mariupol. | 11 | 644 | 2 |
| Mikhail MUDRIK (pz) | 05.01.2001 | Chernihiv | 11 | 618 | 0 |
| Danilo KRAVCHUK (n) | 02.07.2001 | Vorskla | 8 | 202 | 1 |
| Stanislav BIBLYK (n) | 17.08.2001 | Mariupol. | 3 | 24 | 0 |
| Ivan LYTVYNENKO (pz) | 10.04.2001 | Rukh | 2 | 54 | 0 |
| Valery DUBKO (c) | 22.03.2001 | Vorskla | 2 | 20 | 0 |
| Eugene OBERMAN (c) | 20.10.2001 | Lviv | 1 | 90 | 0 |
| Daniel SEMILET (c) | 07.03.2001 | Vorskla | 1 | 45 | 0 |
| Arthur-Bogdan SHUTA (n) | 14.03.2001 | Lviv | 1 | 23 | 0 |
| Stanislav MORARENKO (pz) | 03.08.2001 | Kolos | 1 | 21 | 0 |
| Sergey ZAYETS (c) | 03.10.2001 | Dnipro-1 | 1 | 1 | 0 |
| Kirilo HOVAYKO (pz) | 17.06.2001 | Dnipro-1 | 1 | 1 | 0 |
| Vladislav SHINKARENKO (pz) | 27.01.2001 | Dnipro-1 | 1 | 1 | 0 |