World Cup-2022. Andriy Shevchenko knows well how to score Kazakhstan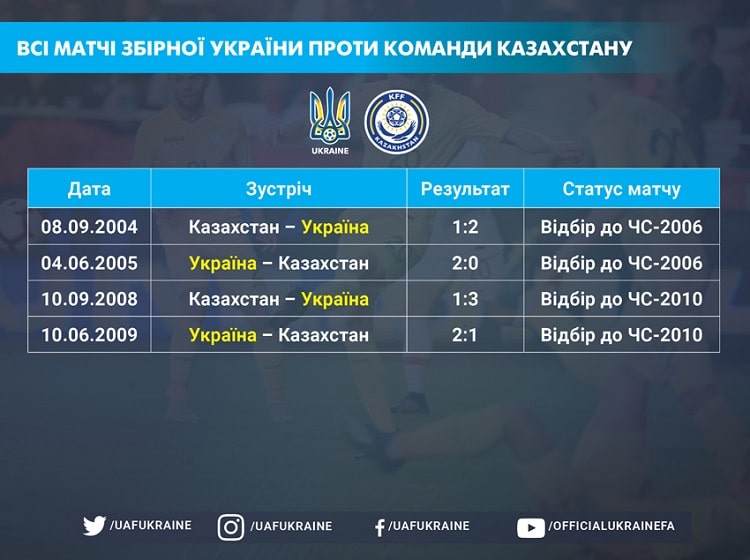 In the third round of the group round of the 2022 World Cup, the national team of Ukraine will play against Kazakhstan in Kyiv today.
Rivals have met each other four times, and these matches have at least two interesting features. First, the blue and yellows celebrated the victory in all the fights. And secondly, all four meetings took place within the framework of the World Cup qualifiers.
It should be noted that the current head coach of the national team of Ukraine Andriy Shevchenko (two goals) and the current head coach of the youth national team of Ukraine Ruslan Rotan can boast of goals in the matches with Kazakhstan. In addition to them, the Kazakhs were upset by Oleksiy Belik and Serhiy Nazarenko, who sent four goals to the opponent's goal. Another goal was scored thanks to an own goal.