Weekend for the legionnaires of the national team of Ukraine: Ruslan Malinovsky's goal pass and Igor Kharatin's ball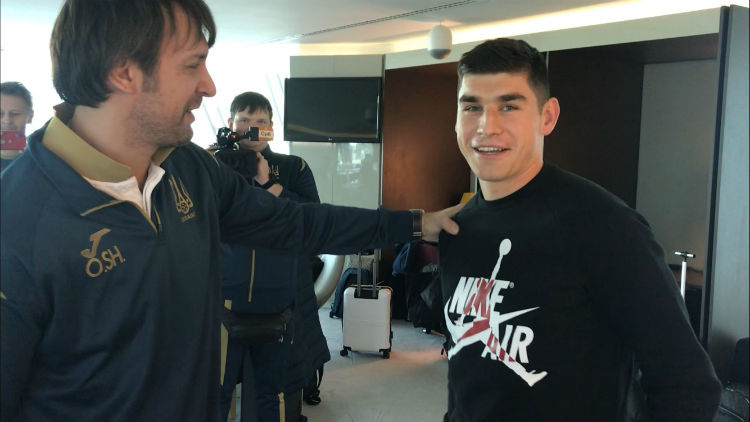 The second club game weekend of 2021 added to our traditional review of the affairs of the legionnaires of the national team of Ukraine, whom Andriy Shevchenko invited to prepare for the November matches, representatives of the Belgian championship.
On Saturday, January 9, Eugene Cheberko played halftime in the control match of his LASK against compatriots from "Austria" (3:1).
Ruslan Malinovskyi is playing scored a goal assist in the home match of "Atalanta" against "Benevento" (4:1) in the Italian Serie A.
In the championship of Belgium "Kortrijk" with Yevhen Makarenko in its squad at home beat one of the leaders of the tournament, "Genk" (2:1).
Ihor Kharatin scored the ball from the penalty spot in the winning friendly match between Ferencvaros and Spanish Alaurin (4:0).
On Sunday, January 10, in the Turkish Super League "Konyaspor" Artem Kravets is playing lost on the road "Fatih Karagumryuk" with the score 1:2.
Eduard Sobol, took part in the away victory of "Bruges" over "Saint-Truiden" in the Belgian Pro League (2:1).
On Monday, January 11, in the Greek AEK Super League midfielder Yevhen Shakhov defeated the resistance of the last team of the tournament, "Lamia" (1:0).
West Ham Andrii Yarmolenko, winning on a foreign field "Stockport County" (1:0), made it to the fourth round (1/16 finals) of the FA Cup 2020/2021.