Futsal Champions League. Kherson "Prodexim" confidently made it to the 1/8 finals of the tournament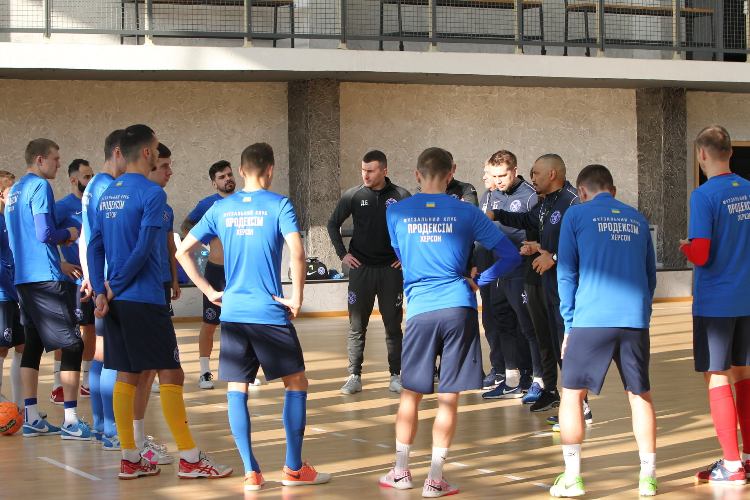 In the 1/16 finals of the UEFA Champions League, the representative of Ukraine, Kherson "Prodexim" today won a convincing victory over the northern Macedonian "Shkupi-1927".
According to the results draw Prodexim had to meet a rival from Northern Macedonia. Ukrainians held a one-match duel on their field, on the floor of the Zaporozhye Palace of Sports "Youth".
The hosts very quickly organized a comfortable advantage after the goals of Zvarych and Bila Tserkva. Ross could soon widen Prodexim's lead, but hit the goal post. He failed to score a penalty in the 30th minute.
At the end of the match, "Shkupi-1927" soaked the score as a result of Claudinho's own goal, to which Bila Tserkva immediately responded with his second goal. By the end of the match, Claudinho managed to correct his mistake, and at the last minute, Rosa finally scored.
Thus, Kherson showed their class and made it to the 1/8 finals of the tournament without any problems.
UEFA Futsal Champions League. 1/16 of the final
16.01.2021
Prodexim (Ukraine) — "Stingy-1927»(PNorthern Macedonia) — 5: 1 (2: 0)
Goals: Zvarych (2), Bila Tserkva (3, 34), Claudinho (37), Rosa (40) - Claudinho (34, own goal).
In the 30th minute Rosa ("P") missed a penalty.
Prodexim: Tsypun - Sorokin, Zvarych, Shoturma, Bila Tserkva - Zayets, Savenko, Rosa, Volkov, Claudinho, Roninho, Volyanyuk, Mospan, Mayevsky.
Booked: Stoyanovsky (7), Levesky (30).
As it was approved by the UEFA Executive Committee earlier, The Futsal Champions League of the 2020/2021 season will be held in the format of single playoff matches. The competition will end with a final tournament of eight participants.
Futsal Champions League 2020/2021
1/8 finals: February 16-21, 2021.
Final rounds (quarterfinals, semifinals, final): April / May 2021.