Oleksandr Kosenko named the squad of the Ukrainian futsal team for the first matches of the Euro-2022 qualifying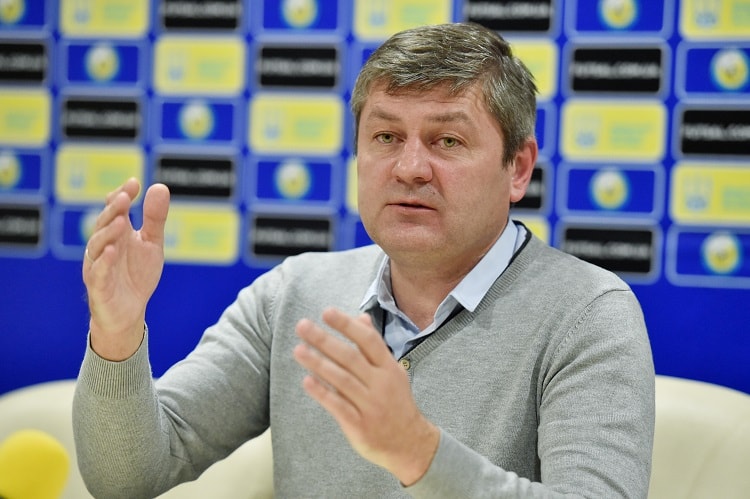 Head coach national team of Ukraine in futsal Alexander Kosenko decided on the composition on matches against Denmark and Albania in the group stage selection Euro 2022.
According to the Futsal Association of Ukraine, the list of players is as follows:
goalkeepers — Yuriy Savenko, Kyrylo Tsypun (both Prodexim), Oleksandr Sukhov (HIT); field players - Serhiy Malyshko, Taras Korolyshyn, Mykola Hrytsyna (all - "Capital", Belarus), Oleg Eremin ("Viten", Belarus), Mykhailo Zvarych, Mykola Bilotserkivets, Petro Shoturma (all - "Prodexim"), Oleksandr Pedyash, Serhiy Zhurba (both - "HIT"), Mykola Mykytyuk, Artem Farenyuk (both - "Hurricane"), Taras Kuz ("Energy").
The match with the Danish national team will take place on January 27 in Zaporizhia (starting at 19.00). The away match against the Albanian team is scheduled for January 31 (19.00 in Kyiv).
We will remind that according to results draw Alexander Kosenko's wards are in Group 2022, where they will play against Croatia, Albania and Denmark. The last in the butt matches of the qualifying round has overcome San Marino
In the group round, 32 teams (16 participants in the elite round of the 2020 World Cup qualifiers, nine winners of the qualifying round groups and seven winners of the butt matches) are divided into eight groups of four teams. For the first time in the history of the tournament, the teams at this stage will play against opponents at home and away, holding two matches against each opponent in the group. Eight group winners and six top runners-up will join the Netherlands in the final stage. The two runners-up, who did not make it directly to the final tournament, will play in the playoffs.
The matches of the final tournament will take place in Amsterdam and Groningen. 16 teams will be divided into four groups. The two best teams from each group will advance to the quarterfinals.
Futsal Euro-2022
Calendar of matches of the group stage of qualification in group 1
27.01.2021 Ukraine - Denmark
27.01.2021 Croatia - Albania
30.01.2021 Denmark - Croatia
31.01.2021 Albania - Ukraine
03.03.2021/XNUMX/XNUMX Croatia - Ukraine
03.03.2021 Albania - Denmark
07.03.2021 Ukraine - Croatia
March 07.03.2021, XNUMX Denmark - Albania
07.04.2021/XNUMX/XNUMX Denmark - Ukraine
07.04.2021/XNUMX/XNUMX Albania - Croatia
10.04.2021/XNUMX/XNUMX Croatia - Denmark
11.04.2021 Ukraine - Albania
Play-offs: November 14-17, 2021.
Final tournament draw: the end of 2021.
Final tournament: January 9 - February 6, 2022 (Amsterdam and Groningen, the Netherlands).