"Football stars of Ukraine" -2020. Nomination "Best coach of a men's team working abroad"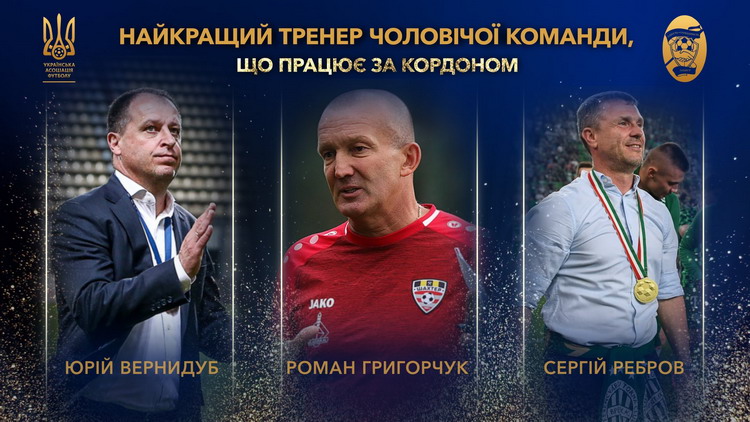 We begin acquaintance with the contenders for victory in the nominations of the ceremony "Football Stars of Ukraine" -2020.
The winners of the awards will be determined on February 15 ceremony "Football Stars of Ukraine" -2020. Today we bring to your attention the nominees for the title of "Best Coach of the Men's Team Working Abroad".
Yuriy Vernydub is a man who twice became the best coach of our country according to the version of "Football Stars of Ukraine". And now Yuriy Mykolayovych claims to win in the nomination as the manager of the Belarusian Shakhtar from Soligorsk, with whom he worked for most of the championship season. Now Yuri Vernydub is the head coach of the Moldovan "Sheriff".
Roman Hryhorchuk is a specialist who replaced Yuriy Vernydub on Shakhtar's Soligorsk coaching bridge and led the club to the championship, thus setting a unique record. Roman Yosypovych became the first Ukrainian coach to win the championship in three different countries - Belarus, Latvia and Kazakhstan.
Serhiy Rebrov is a Ukrainian specialist who became the champion of Hungary for the second time last year and for the first time in 25 years brought Ferencvaros to the group stage of the Champions League.
The general sponsor of the "Football Stars of Ukraine" -2020 ceremony is Rudomine.