The youth national team of Ukraine has the 16th cycle in the European championships ahead of it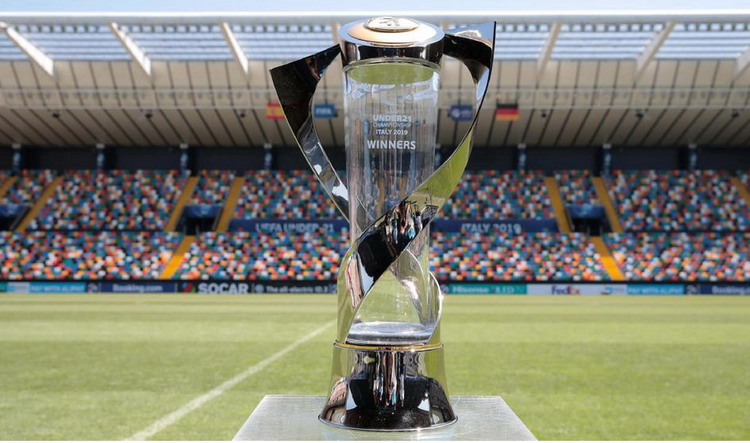 It took place on February 2 in Nyon drawing ceremony of the qualifying tournament Euro-2025 (U-21), after which the calendar of matches has been determined with the participation of the youth national team of Ukraine. DFor our team, this cycle will be the 16th in history.
In 15 previous cycles, the U-21 national team of Ukraine made it to the final tournament three times. In 2006, Oleksiy Mykhailichenko's wards won silver awards, in 2011, Pavel Yakovenko's promising team, unfortunately, failed to get out of the group, and in the summer of this year, Ruslan Rotan's team will try their hand at the forum. We will remind that 2023 teams will participate in Euro-21, which will be held from June 8 to July 16 in Georgia and Romania. According to the results of the draw, which had happened On October 18 of last year in Bucharest, the blue and yellow got into group B, where will meet with Romania, Spain and Croatia. The three best teams of Euro 2023 (except France and England) will receive vouchers for the 2024 Olympic Games.
As for the generalization of historical indicators, the Ukrainian "youth" played in face-to-face matches two more times, but both times unsuccessfully. In 2001, the team was headed by Volodymyr Onishchenko, in 2014 by Serhii Kovalets.
Ukraine's youth national team in official UEFA tournaments
| | | |
| --- | --- | --- |
| Euro (U-21) | Qualifying (final) tournament | Pidsumok |
| 1996 | Have not passed the qualification | 2nd place in the selection group |
| 1998 | Have not passed the qualification | 2nd place in the selection group |
| 2000 | Have not passed the qualification | 3rd place in the selection group |
| 2002 | Have not passed the qualification | 1st place in the qualifying group, defeat in head-to-head matches |
| 2004 | Have not passed the qualification | 3rd place in the selection group |
| 2006 | The final part | 2 place |
| 2007 | Have not passed the qualification | 2nd place in the selection group |
| 2009 | Have not passed the qualification | 2nd place in the selection group |
| 2011 | The final part | 4th place in the group stage |
| 2013 | Have not passed the qualification | 3rd place in the selection group |
| 2015 | Have not passed the qualification | 2st place in the qualifying group, defeat in head-to-head matches |
| 2017 | Have not passed the qualification | 4nd place in the selection group |
| 2019 | Have not passed the qualification | 3rd place in the selection group |
| 2021 | Have not passed the qualification | 3rd place in the selection group |
| 2023 | The final part | ? |