The UAF school football development program started in Odesa and Rivne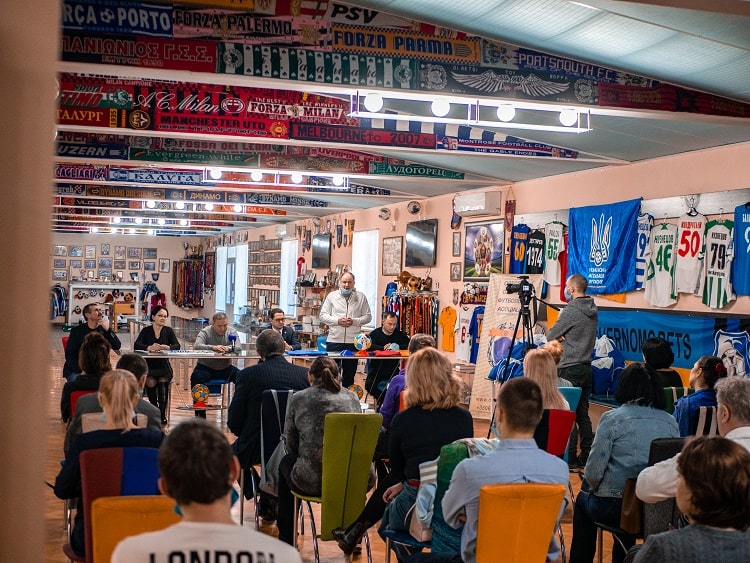 The Ukrainian Football Association, like UEFA, notes the key role that schools play in giving children access to football. Many boys and girls are starting to play football here for the first time, and for 80% of children, physical education and school sports are the only opportunities for physical activity. Therefore, we believe that the UAF School Football Development Program will be an important way to achieve our grassroots mission: to ensure that everyone everywhere has the opportunity to play football in a safe environment and in quality-controlled classes.
The program provides educational and logistical support for the development of school football, as well as the development of football formats for lessons, sporting events and festivals for schools focused more on participation and development than on competition. At present, all measures are carried out in compliance with all anti-epidemic conditions and quarantine restrictions.
The educational component was the focus of events in Odessa and Rivne, where for the first time in Ukraine local physical education teachers received certificates and D-licenses of UAF, as well as sets of inventory in branded backpacks "Everything for a football lesson" and school football manuals for quality football lessons. and other football events in their schools. They successfully passed free state courses according to the curriculum prepared by UAF specialists in accordance with the requirements of the concept of a new Ukrainian school and approved by the Ministry of Education and Science of Ukraine. It allows them to obtain a loan under the European in-service training system, and UEFA has granted permission to participants in a specific football program specifically for school teachers to obtain UAF football D-licenses. The courses were organized by regional football associations together with the Odessa Academy of Continuing Education and the Rivne Regional Institute of Postgraduate Pedagogical Education.
In Odessa, the Football Museum was greeted by Deputy Mayor Pavlo Vugelman, Head of the Department of Physical Culture and Sports of the Odessa City Council Ruslan Puzdrach, representative of the Department of Education Iryna Yadzynska, coordinator of the school football development program from the Ukrainian Football Association Yevhen Stolitenko, member of the Odessa Regional Executive Committee Bibergal, executive director of OOAF Igor Pokarinin, organizer of courses from the regional association Serhiy Halyuza and owner of the Football Museum Emmanuel Ganev.
In Rivne, at the Institute of Postgraduate Pedagogical Education, the rector of the institute Alla Cherniy, Yevhen Stolitenko, the executive director of the Rivne Regional Football Association Oleh Kucher, the organizers of the courses from ROAF Vasyl Vasyliuk and from ROIPPO Mykhailo Proforuk met with teachers.
We expect that the program will have many positive results for the physical and emotional development of children, schools that play football, and for the future of the game itself.