Euro-2022 (U-17): qualifying tournament with the participation of the youth national team of Ukraine will take place in Portugal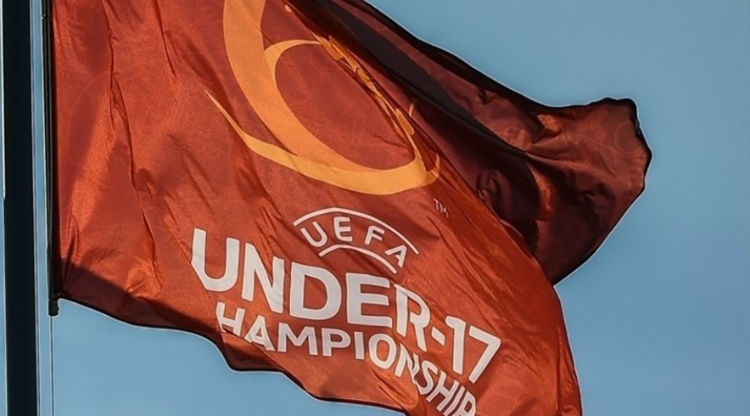 The date and place of the tournament in the qualifying round of the Euro-2022 selection with the participation of the youth national team of Ukraine U-17 (currently - U-16, players born in 2005, coach - Oleg Kuznetsov) are known.
It will be recalled that according to the results of the draw, the blue-and-yellows got to group 11, where they will play with the national teams of Portugal, Wales and Kazakhstan. It became known that the tournament in our group will take place on November 10-16 this year in Portugal.
Composition of Euro-2021/2022 (U-17) qualifying round groups
Group 1: Turkey, Denmark, Montenegro, Malta.
Group 2: Sweden, Czech Republic, Latvia, Lithuania.
Group 3: Belgium, Norway, Azerbaijan, Luxembourg.
Group 4: Hungary, Iceland, Georgia, Estonia.
Group 5: Ireland, Poland, Northern Macedonia, Andorra.
Group 6: Germany, Russia, Romania, San Marino.
Group 7: Bosnia and Herzegovina, Switzerland, Finland, Gibraltar.
Group 8: France, Greece, Cyprus, Moldova.
Group 9: Austria, Slovenia, Faroe Islands, Kosovo.
Group 10: Serbia, Croatia, Bulgaria, Liechtenstein.
Group 11: Portugal, Ukraine, Wales, Kazakhstan.
Group 12: Italy, Scotland, Northern Ireland, Albania.
Group 13: England, Slovakia, Belarus, Armenia.
The elite qualifying round will feature the two strongest teams from each group, as well as the top four teams, which will take third place in the meetings with the first and second teams of their four.
The national team of Israel as the host of Euro-2021/2022 received an automatic pass to the final stage of the tournament, which will be held in May 2022. The national teams of the Netherlands and Spain have received direct passes to the elite qualifying round, which will take place in the spring of 2022.