First League. Chernomorets' winning double and Kremen's original personnel search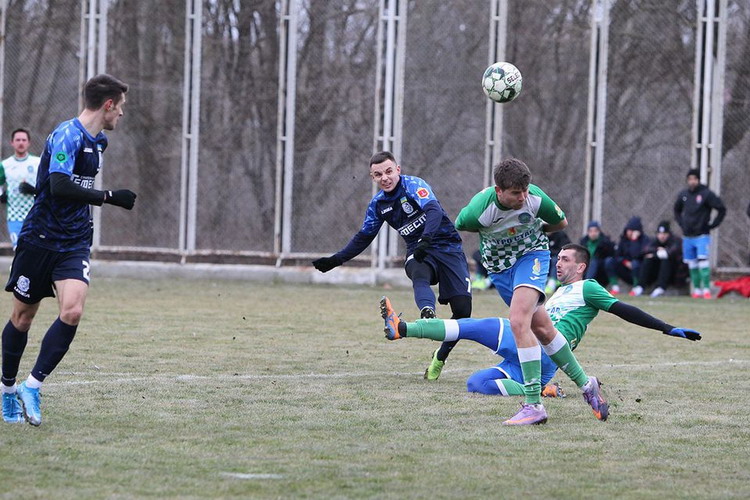 On February 24, Chornomorets players held two sparring matches at once. At first, they overcame their compatriots from FC Real-Pharma - 2: 1, and then crushed the geographical neighbor from Kherson, "Crystal", - 5: 0. By the way, all their m'The team from Odessa scored in the first half.
For Crystal players, who were led two weeks ago by former Dynamo Kyiv coach Vadym Yevtushenko, this was only the second control match this year. First, Kherson parted ways with Novokakhovka Energia - 2: 2, and then, as expected, lost to the Sailors. You will not envy Vadim Yevtushenko, because he has to form an almost new team. So far, contracts with Kristal have been signed by experienced Oleh Dmytrenko and Oleksandr Tarasenko, and Ivan Golovkin has returned after a break of several months.
Igor Zhabchenko, the manager of Hirnyk-Sport, has to solve similar personnel problems, because after the autumn part of the championship a large group of players left Horishni Plavni. Some of them even got jobs in the clubs of the elite division. They will be properly replaced by winter newcomers - Bohdan Lytvyak, Vladyslav Kravchenko, Oleksiy Lytovchenko and Artem Semka.
It will be recalled that Oleksiy Godin became the head coach of Kremenyu, winning the competition held by Kremenchug FC, ahead of more than 30 competitors. Kremen decided not to stop there, announcing the search for the striker and inviting everyone to send a resume to the club's e-mail address. So far, Kremin has joined its ranks with defender Pavel Milesin and midfielders Denis Bilousov, Oleksandr Demchenko and Artem Khotsyanovsky.