UEFA coefficients: Ukraine scores four points, distance from Scotland is minimal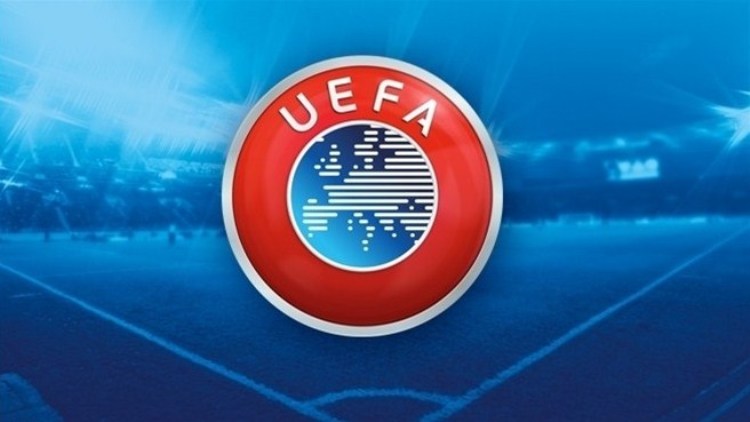 Shakhtar's victory over Maccabi (1:0) and Dynamo success against Brugge (1-0) in the Europa League allowed Ukraine to add 4 points (or 0,8 points) to the UEFA odds table in the mid-week.
In total, Shakhtar scored 14 points in the season (4 of them were bonuses), Dynamo has 13,5 (4), Zorya has 4, Kolos has 2, and Desna has 0,5 points. . Thus, Ukraine currently has 34 points, or 6,800 points.
The gap with Scotland, which thanks to the victory of "Rangers" in the Europa League on Thursday took 0,500, decreased to a minimum of 0,025 points (1 point, one draw). It will be recalled that it is with Scotland that we are arguing for the 11th position, which under certain circumstances allows us to declare our delegate to the group round of the Champions League directly. It should be noted that two clubs from Ukraine continue to compete in the European Cups, and one from the main competitor.
The table below forms the representation for the European Cup season-2022/2023. Ukraine's 12th place currently involves five clubs: two in the Champions League (one in the second qualifying round, one in the playoffs), one in the Europa League (in the playoffs). ) and two in the League of Conferences (one in the second qualifying round, one in the third qualifying round).
| | | | 16/17 | 17/18 | 18/19 | 19/20 | 20/21 | Sumy | Clubs |
| --- | --- | --- | --- | --- | --- | --- | --- | --- | --- |
| 1 | | Spain | 20.142 | 19.714 | 19.571 | 18.928 | 15.500 | 93.855 | 6/7 |
| 2 | | England | 14.928 | 20.071 | 22.642 | 18.571 | 16.928 | 93.140 | 6/7 |
| 3 | | Italy | 14.250 | 17.333 | 12.642 | 14.928 | 14.285 | 73.438 | 5/7 |
| 4 | | Germany | 14.571 | 9.857 | 15.214 | 18.714 | 14.214 | 72.570 | 4/7 |
| 5 | | France | 14.416 | 11.500 | 10.583 | 11.666 | 7.083 | 55.248 | 1/6 |
| 6 | | Portugal | 8.083 | 9.666 | 10.900 | 10.300 | 9.000 | 47.949 | 1/5 |
| 7 | | Russia | 9.200 | 12.600 | 7.583 | 4.666 | 4.333 | 38.382 | 0/6 |
| 8 | | Netherlands | 9.100 | 2.900 | 8.600 | 9.400 | 8.000 | 38.000 | 1/5 |
| 9 | | Belgium | 12.500 | 2.600 | 7.800 | 7.600 | 6.000 | 36.500 | 0/5 |
| 10 | | Austria | 7.375 | 9.750 | 6.200 | 5.800 | 6.700 | 35.825 | 0/5 |
| 11 | | Scotland | 4.375 | 4.000 | 6.750 | 9.750 | 8.250 | 33.125 | 1/4 |
| 12 | | Ukraine | 5.500 | 8.000 | 5.600 | 7.200 | 6.800 | 33.100 | 2/5 |
| 13 | | Turkey | 9.700 | 6.800 | 5.500 | 5.000 | 3.100 | 30.100 | 0/5 |
| 14 | | Denmark | 8.500 | 5.250 | 4.875 | 5.125 | 4.125 | 27.875 | 0/4 |
| 15 | | Cyprus | 5.500 | 7.000 | 6.125 | 5.125 | 4.000 | 27.750 | 0/4 |