The women's national team of Ukraine in 2021 will take part in the matches of the European and world championships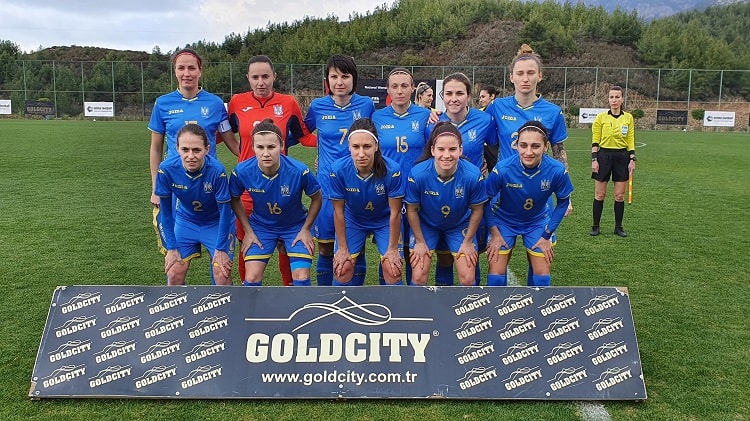 This year, the women's national team of Ukraine will have a busy program.
The first training camp of Natalia Zinchenko's team took place in Turkey from February 14 to 24. Serbia (1: 1) and India (3: 2).
According to the UAF Women's Football Committee approved and the Unified Calendar of Women's Football Events for 2021 approved by the UAF Executive Committee, the next meeting of the women's national team will take place from April 5 to 14. It will be dedicated to the playoff matches of the Euro-2022 selection, in which the opponent of the Ukrainian women will be determined on draw on March 5.
The final stage of the Euro will be held in England next summer, this fall the blue and yellows will start in another tournament - the World Cup. The Women's World Cup, in which 32 teams will take part for the first time in history, will be held in the fields of Australia and New Zealand from July 10 to August 20, 2023. Quota from the UEFA zone - 11 participants plus one place in the intercontinental playoffs. Currently, there are known windows for qualifying matches, in which the women's national team of Ukraine will meet three times: September 13-22, October 18-27 and November 22 - December 1, 2021. Another summer training camp will be dedicated to the preparation for the qualifying matches from June 7 to 16, during which a friendly match or participation in an international tournament is planned.
WU-19: Ukraine team will prepare for the Euro-2022 qualification
WU-17: Ukraine's girls' national team will begin preparations for Euro 2022 in June
WU-15: Ukraine's girls team will hold two training camps this year
A training camp is scheduled for goalkeepers of women's national teams of Ukraine in July