Second League. "Karpaty" (Halych), "Bukovyna" and "Metal" signed new legionnaires, and "Cherkasy" withdrew from the distance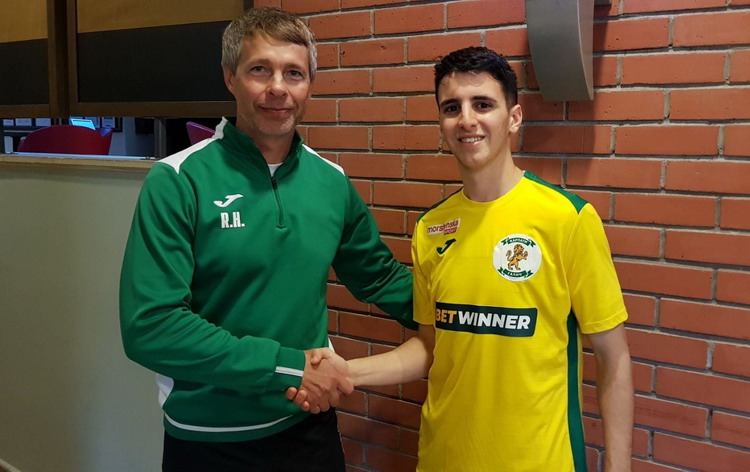 FC Bukovyna quickly found a replacement for the retired head coach Stepan Makoviychuk. Yevhen Kovalenko, who previously worked at the Dnipro Academy and was an assistant head coach at the second-league Victory, became the new manager.
As is often the case, the specialist came to Chernivtsi with a group of potential recruits, one of whom, Nigerian legionnaire David Enogel, has already signed a contract with the club. Control matches significantly updated "Bukovyna" so far fails.
The first legionnaire also appeared in another team of group "A", "Karpaty" (Halych). This is the Argentine midfielder Lucas Patanelli, who was even interested in the famous "Barcelona". In February, the Latin American was watching in Lviv's Rus, but ended up in Halychyna. Lucas and his new team are currently training in Turkey, where the Prykarpattia team defeated Akzhayik of Kazakhstan (1-0) and lost to Nouadhibou of Mauritania (1-2) and Kryvbas (1-3). "Karpaty" also joined their ranks with experienced Igor Khudobyak and Roman Nikityuk, known for their performances for "Prykarpattia" and "Volyn", respectively.
Dinaz, Epicenter and Podillya are also from the same group in Turkey. Interestingly, the teams from Vyshhorod and Khmelnytsky held their control matches with the first-league "Alliance" and won - 2: 1 and 1: 0, respectively.
And football players from Dunaivtsi parted ways with the representative of group "B", Zaporizhzhya "Metallurgist" - 1: 1. Earlier, they played with Aris (Kazakhstan) with the same score. As for the Zaporozhians, they defeated Podillya (1: 0) and lost to Polissya (0: 2).
The leader of group "B", "Metal", in the final stage of training in Turkey played a draw with "Okzhetpes" from Kazakhstan (1: 1) and defeated "Balti" (Moldova) - 5: 1. Slobozhans were strengthened by the Brazilian midfielder Jo.
Unfortunately, the spring part of the season in this group will begin without "Cherkasy". The PFL received a letter signed by the director of the club Yuri Kolesnik, in which he said that due to financial problems, "Cherkasy" stops playing in the championship.