News from the camp of the national team of Ukraine: Dovbyk's call-up, injuries of Besedin, Tsygankov and Stepanenko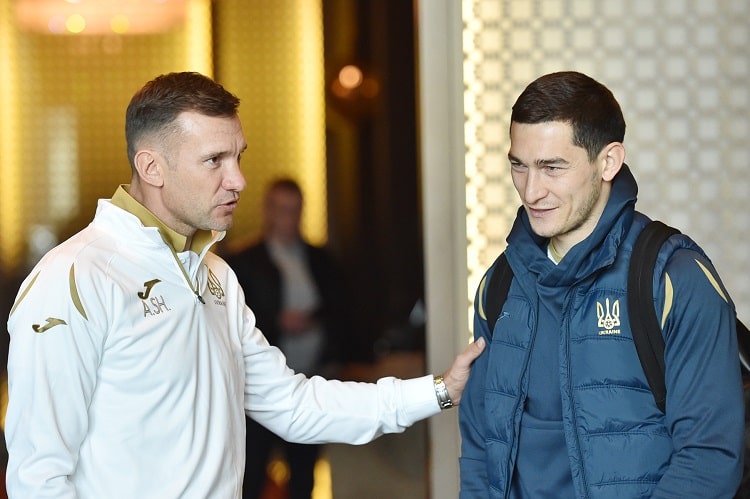 The head coach of the national team of Ukraine Andriy Shevchenko called up Dnipro-2022 forward Artem Dovbyk to the team that will be preparing for the start of the 1 World Cup qualifiers.
At one time, Artem had already received an invitation to the national team, in particular, before the qualifying matches for the 2018 World Cup, but has not yet had the opportunity to make his debut in the national team.
The reason why the coach of the blue-yellows had to make an additional challenge is the muscular injuries of Dynamo's Artem Besedin and Viktor Tsygankov, due to which these players will not be able to help the national team in the March matches.
It also became known that key midfielder Taras Stepanenko will not return to matches against France (March 24, Saint-Denis), Finland (March 28, Kyiv) and Kazakhstan (March 31, Kyiv).
Thus, taking into account the two players who previously received positive PCR tests (Igor Kharatin and Viktor Kornienko), five performers dropped out of the previously announced list of 33 called players.
Now, taking into account Dovbyk, who has just been invited, there are 29 football players on the list, who are to arrive tomorrow at the location of the blue and yellows in the capital's Opera Hotel.
In the morning, all members of the main team will take PCR tests, and in the afternoon, after receiving the results, will gather together to prepare for the March matches.
Oleksandr Hlyvynskyi, spokesman for the national team of Ukraine