Before the match Ukraine - Kazakhstan. The national team coaches shared their memories of past meetings of rivals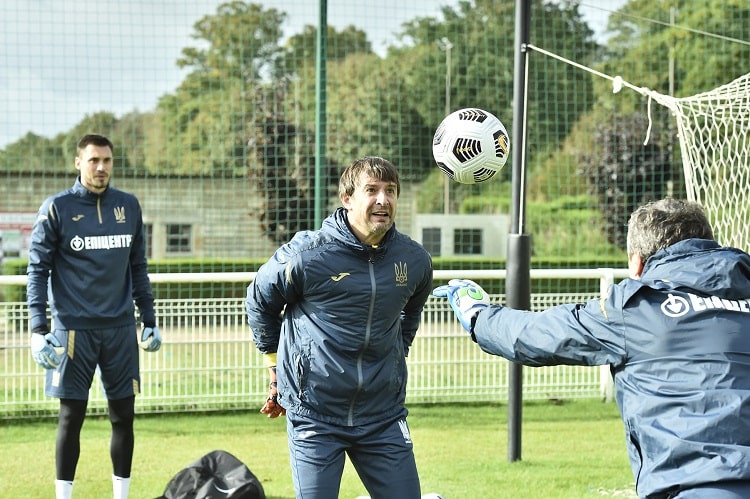 On the eve of the 2022 World Cup qualifier against the team of Kazakhstan (March 31, Kyiv), the coaches of the national teams of Ukraine recalled previous meetings with this opponent.
The two teams have met four times already, and these matches have at least two interesting features. First, in all matches the victory was celebrated by the blue-yellows (World Cup-2006 - 2: 1, 2: 0, World Cup-2010 - 3: 1, 2: 1). And secondly, all four meetings took place within the framework of the World Cup qualifiers.
It should be noted that the current head coach of the national team of Ukraine Andriy Shevchenko and today's head of the youth national team of Ukraine Ruslan Rotan can boast of goals in matches with Kazakhstan. The latter, as well as other coaches of the national teams of Ukraine recalled some moments of this confrontation.
Volodymyr Yezerskyi (head coach of the Ukrainian U-19 youth team): "We remember very well this idea and the desire of Oleg Blokhin, who said quite confidently that we must leave the group in first place. And the guys from the first rounds began to perform this task. "
Oleksandr Shovkovsky (coach of the national team of Ukraine): "It was a bit difficult in the away match against Kazakhstan in 2004, but our faith in the team and desire played a role. Maybe we were lucky that the ball bounced to Ruslan Rotan, and he scored that goal with a great shot in the top corner.
By the way, after this game, a kind of starting point, everyone believed that the words of Oleg Blokhin before the start of the qualifying round that we will solve the problem of getting out of the first place were not empty, that this is what we are ready for, that we can do it.
During the selection for the 2006 World Cup, we had several games without conceding any goals. At that time, we set a record for "dry" minutes. It's nice that I was defending the team's goal then. However, later Andriy Pyatov bypassed my figure. "
Ruslan Rotan (head coach of the youth national team of Ukraine): "I remember how Oleh Volodymyrovych released me as a replacement. I went on the field, like the whole team, realizing that we only need a victory. We threw all our efforts to obtain it. Already in the last minute of the match before the penalty, I remember, Anatoly Tymoschuk told me to go to finish. Because before that I performed a free kick, hit the post.
So it turned out that I went to finish, and really, the ball bounced to me. I caught him well and scored a very important goal for the national team of Ukraine. I am very glad that he then helped our team to make it to the World Cup.
I always say that the one who scores in the 90s, the one who achieves his goal, he always fights for something more. The happier the stronger, the more God helps them. "