Profile of the national team of Ukraine. The score is 1: 1 - among the most popular in the history of the national team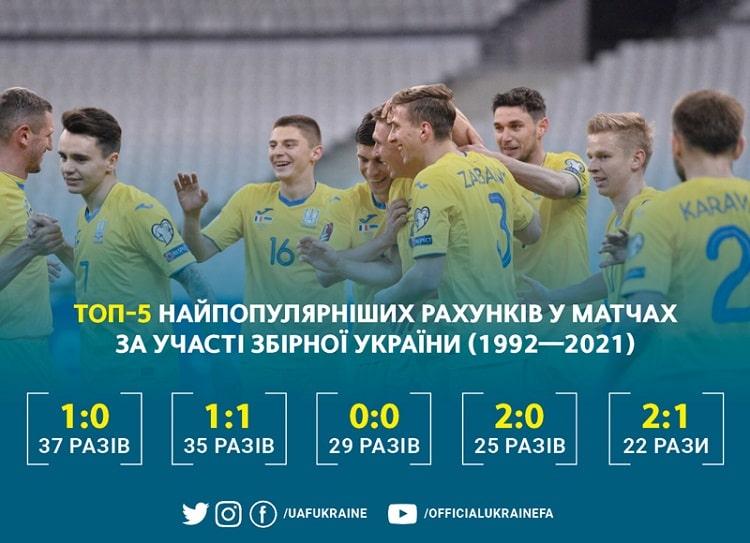 Since April 29, 1992, our national team has managed to hold 276 fights, get 12 of them4 victory, 77 timeІв draw and experience 75-ti defeats.
The blue-and-yellows scored 378 goals for their opponents, and missed 279 of them.
The most popular result in matches with the participation of the national team of Ukraine today is the victory of our team - 1: 0 (37 times).
After three March matches of the 2022 World Cup qualifiers, in which the national team of Ukraine played with the teams of France - 1:1, Finland - 1:1 and Kazakhstan (1: 1), the number of matches with a score of 1: 1 reached 35.