Parimatch Expert Club. Start of the national team of Ukraine in the selection of the 2022 World Cup and preparation for Euro 2020: live on the YouTube channel UAF!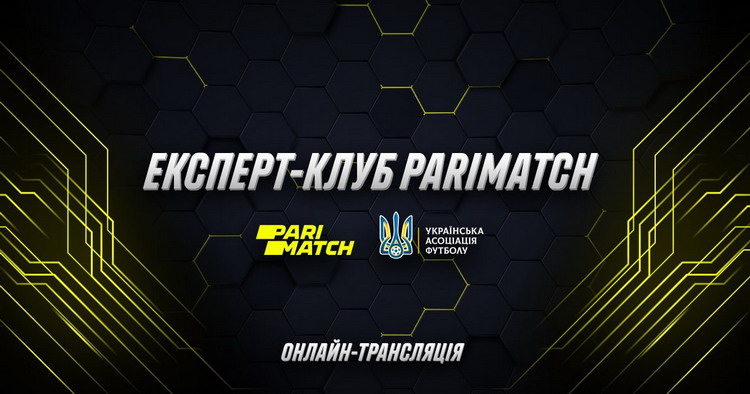 On April 8, PMHUB will host a meeting of the Parimatch Expert Club (starting at 14.00 p.m.), to which the media will be able to join online.
The event, which has already become traditional, reveals the current and most interesting topics of Ukrainian football. Its guests are well-known football experts, players and officials. This time they will share their thoughts on the start of the national team of Ukraine, whose official partner is the Parimatch brand, in the qualifying campaign for the 2022 World Cup in Qatar. They will also discuss Andriy Shevchenko's team's plans to prepare for the finals of Euro 2020.
Our team started in the qualification for the World Cup with three draws with the same score 1: 1. The same result, but with diametrically opposed emotions and feelings - the national team of Ukraine won a historic test score in France, but lost valuable points in home meetings with the teams of Finland and Kazakhstan.
What did the blue and yellows lack in the March qualifying matches to get the maximum results - the freshness of the main players, psychology or the injured Andriy Yarmolenko and Yevhen Konoplyanka? What are the prospects for the Ukrainian team with three points at the start of the selection? And how will the main team of the country prepare for the 2020 European Championship, which has two months left?
These and a number of other topical questions will be answered by experts and special guests of the Parimatch Expert Club, who were direct participants in the last matches of the national team.
Media representatives wishing to participate online in the meeting of the Parimatch Expert Club should send a request for accreditation to [email protected] and access Zoom.
The event moderator is the press attaché of the national team of Ukraine Oleksandr Hlyvynskyi.
The live broadcast of the event will start at 14.00 p.m. at UAF YouTube Channel.