The women's national team of Ukraine will play in its fourth playoff of the European Championship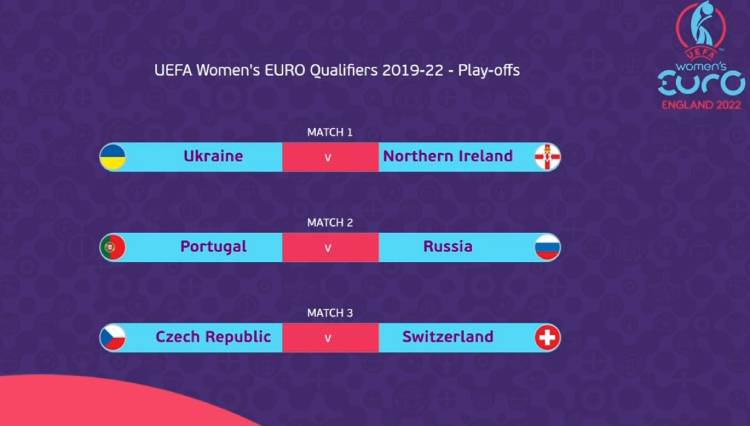 Natalia Zinchenko's wards will hold clashes with the Northern Ireland national team on April 9 and 13 for the right to enter Euro-2022.
For blue-yellow will be the fourth round of the playoffs in the European Championship qualifiers. In 2000 and 2012, the Ukrainians played unsuccessfully in head-to-head matches, but in 2008 they overcame the last stage before reaching the finals of the continental championship.
In the playoffs for Euro 2001, our women's national team met with the England national team and lost twice (1: 2, 0: 2). In the head-to-head matches before Euro 2009, the Slovenians became rivals of the Ukrainians, and we celebrated the success (3: 0, 2: 0). At the last stage of qualifying for Euro 2013, our girls again failed to make it to the finals of the continental championship, losing in the playoffs to the national team of Iceland (2: 3, 2: 3).
It will be recalled that in the final part of Euro 2009, the only one in history in which our women's team took part, the blue and yellows finished their performances after the group round. The Ukrainian team lost The Netherlands (0: 2) and Denmark (1: 2) and defeated Finland (1: 0), finishing last in their top four.
This year, the women's national team of Ukraine won second place in the qualifying tournament for Euro 2022, scoring 15 points in Group I. However, among the nine national teams that finished second in their quartets, the wards of Natalia Zinchenko were only eighth. And only three of the best teams received direct passes to the final of the European Championship.
As for our opponent in this year's playoffs, the team of Northern Ireland, it will be the first time at this level. The team took second place in Group C, ahead of Norway. With 14 points, Northern Ireland is ninth among all other teams in the selection for Euro 2022.
It will be recalled that the first playoff match between Ukraine and Northern Ireland will take place today in Kovalivka at the Kolos Stadium (starting at 19.00 pm), and the return match will take place on April 13 in Belfast at the Seaview Stadium (21.45 pm Kyiv time).