UEFA Grow Project in Ukraine: Leading European Experience of Commercial Stability of Regional Football Associations for Ukrainian Stakeholders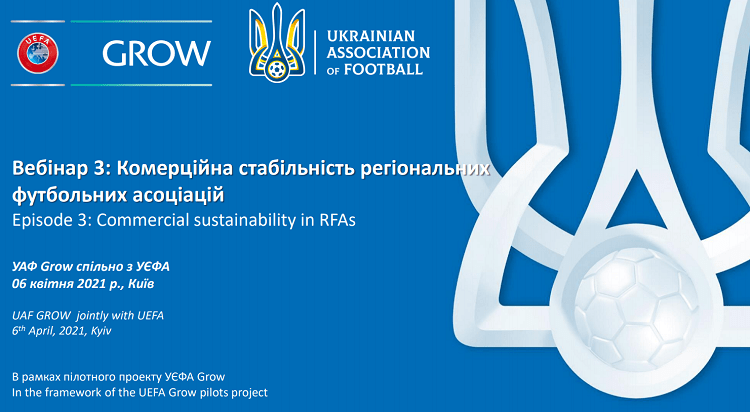 The third webinar of a series of online meetings dedicated to the strategic development of grassroots football in the regions took place within the framework of the UEFA Grow pilot project in Ukraine.
If two previous online discussions presented the two-year experience of the UEFA Grow project in Ukraine in three pilot areas, aimed at creating local programs to attract more players to football on a regular basis, and highlighted the European vision and experience of developing football clubs as one of key factors in the development of grassroots football, the next topic has become completely new in the discourse - the factors of grassroots football development and their relationship with the commercial stability of regional associations and ways to achieve this by applying sustainable development strategies following successful cases from different European countries.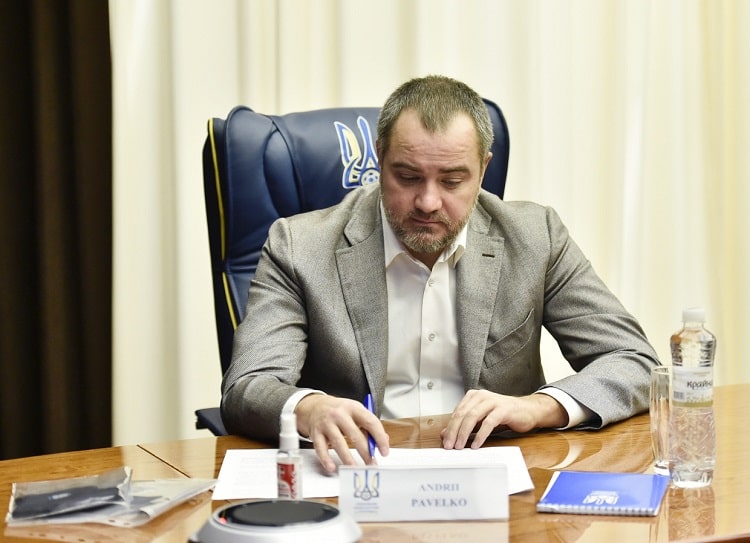 Photo by Pavlo Kubanov
The webinar was traditionally attended by representatives of UEFA, UAF, national associations of Georgia, Moldova, Estonia, Belarus, experts from all over Ukraine from the Committee on Physical Education and Sports of the Ministry of Education and Science, the Ministry of Youth and Sports, local governments and OTG, as well as all regional football associations of Ukraine, local football clubs, their colleagues and partners.
Speakers from the regional football associations of Aveiro (Portugal), Lower Silesia (Poland), Mittelrain (Germany) and Hampshire (England) presented their direct experience of how regional associations took responsibility for their own development and success. Colleagues from Europe spoke about the innovative approaches, partners involved, tools and results achieved as a result of creating and implementing a commercial strategy in the regional association for rational and efficient work that accompanies the usual processes of organizing and conducting daily activities.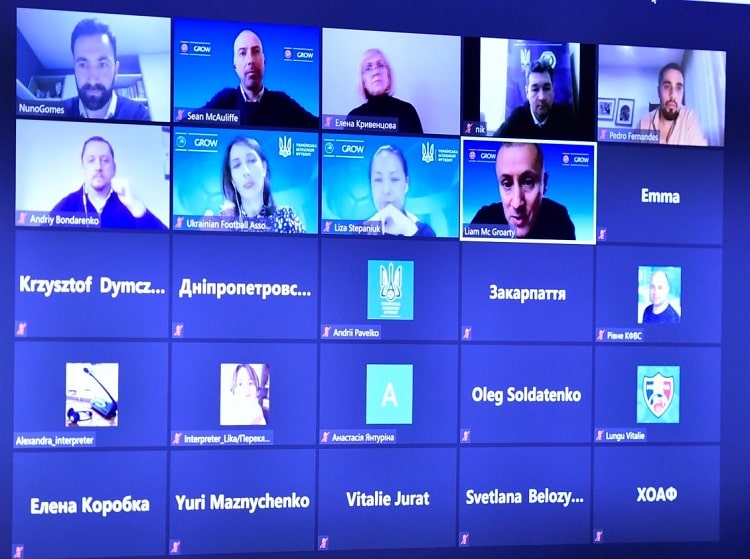 Photo by Pavlo Kubanov
At the webinar, representatives of the Strategic Development Department of UEFA National Associations and Grow Coordinators Liam McGroerty and Gritt Broning introduced the participants to the current main components of grassroots football, namely 11 key interrelated areas and factors that determine, give impetus and enable it. : coaching education, club development, school football, football for women and girls, business leagues and other small-scale commercial competitions, futsal, regional development, monitoring and evaluation, digital, partnership and infrastructure development. These principles are part of UEFA's "Football Federations of the Future" strategy, a document that directly implements the Grow program.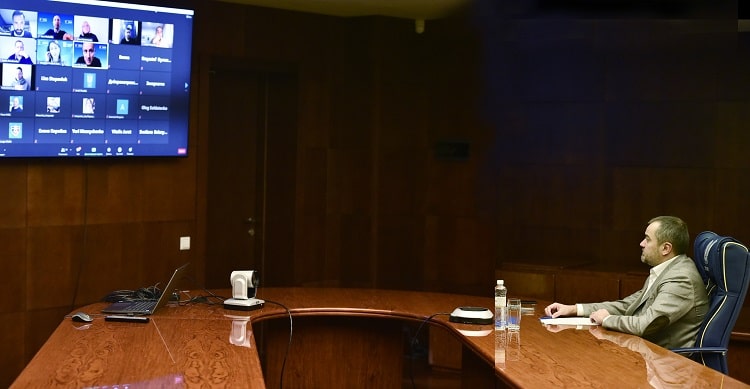 Photo by Pavlo Kubanov
UEFA experts also offered participants a developed model adapted to Ukrainian specifics and conditions, a commercial proposal to find sponsors and potential partners for use in grassroots football, which can be used as a basis for each Ukrainian regional association to develop a commercial strategy.
"Undoubtedly, every national association is strong and successful as much as its regional associations are strong and successful. I am sure that the knowledge and tools gained today will really be useful to our regional associations to attract as many Ukrainians of different ages and genders to football in as many settlements of our country as possible.
Understanding the monetization of grassroots football, the principles of working with sponsors, the formation of commercial strategy, the effective use of electronic databases and other digital tools - all these are important components of sustainable development. We have a great opportunity to share experiences with colleagues from different European countries and learn from the best examples of implemented projects. It is important that despite strict quarantine restrictions, we continue to work together on the development of football, maintain optimism and active cooperation, "said Andriy Pavelko, President of the Ukrainian Football Association and a member of the UEFA Executive Committee, in his webinar speech.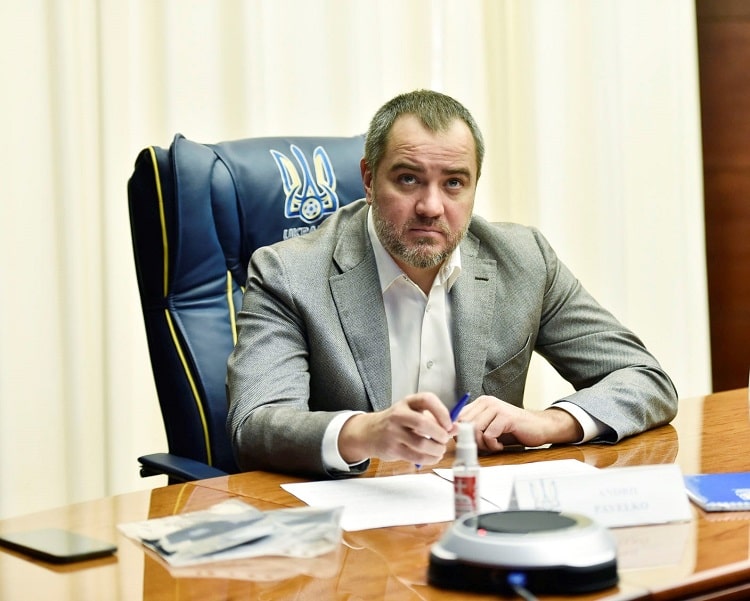 Photo by Pavlo Kubanov
The next UEFA Grow UAF webinar will take place on April 27, this time on the social value of grassroots football and its relationship to the UN Global Sustainable Development Goals.
It will be recalled that the UEFA Grow project in Ukraine is implemented to increase the number of active players of all ages and genders in the regions, register football players, build partnerships between local stakeholders, study the current situation and potential opportunities for club and amateur segments, study the impact of the development of grassroots football on society and its values ​​as a social and economic phenomenon. Dnipropetrovsk, Ivano-Frankivsk and Kyiv regions are currently involved in the Grow pilot project.