Women's national team of Ukraine in the qualifying tournaments of the world championships: a historical perspective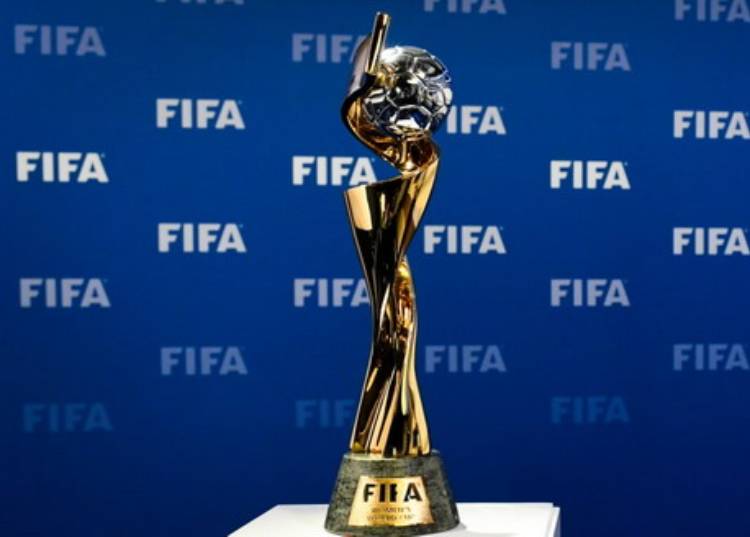 The women's national team of Ukraine is preparing to start its way in its seventh qualification for the World Cup.
For results draw of the 2023 World Cup in the UEFA zone the blue and yellows played against the teams of Spain, Scotland, Hungary and the Faroe Islands in the selection group B.
Previously, our girls participated in six qualifying rounds of the World Cup, but still have not played in the final tournaments. Three times the Ukrainians stopped fighting in the playoff rounds. Once our team took first place in the group, three times - second place, twice - third.
World Cup 1999
Group 1
| | | | | | | |
| --- | --- | --- | --- | --- | --- | --- |
| Team | G | W | D | L | GD | P |
| 1. Sweden | 6 | 6 | 0 | 0 | 18-5 | 18 |
| 2. Ukraine | 6 | 3 | 0 | 3 | 9-13 | 9 |
| 3. Iceland | 6 | 1 | 2 | 3 | 5-9 | 5 |
| 4. Spain | 6 | 0 | 2 | 4 | 5-10 | 2 |
Playoffs
Germany - Ukraine - 5: 0
Ukraine - Germany - 1: 1
World Cup 2003
Group 1
| | | | | | | |
| --- | --- | --- | --- | --- | --- | --- |
| Team | G | W | D | L | GD | P |
| 1. Norway | 6 | 5 | 1 | 0 | 21-3 | 16 |
| 2. France | 6 | 4 | 0 | 2 | 11-9 | 12 |
| 3. Ukraine | 6 | 2 | 1 | 3 | 9-12 | 7 |
| 4. Czech Republic | 6 | 0 | 0 | 6 | 6-23 | 0 |
World Cup 2007
Group 1
| | | | | | | |
| --- | --- | --- | --- | --- | --- | --- |
| Team | G | W | D | L | GD | P |
| 1. Norway | 8 | 7 | 1 | 0 | 22-3 | 22 |
| 2. Ukraine | 8 | 5 | 1 | 2 | 20-11 | 16 |
| 3. Italy | 8 | 5 | 0 | 3 | 25-6 | 15 |
| 4. Serbia and Montenegro | 8 | 2 | 0 | 6 | 6-27 | 6 |
| 5. Greece | 8 | 0 | 0 | 8 | 2-28 | 0 |
World Cup 2011
Group 4
| | | | | | | |
| --- | --- | --- | --- | --- | --- | --- |
| Team | G | W | D | L | GD | P |
| 1. Ukraine | 8 | 5 | 2 | 1 | 24-9 | 17 |
| 2. Poland | 8 | 5 | 1 | 2 | 18-9 | 16 |
| 3. Hungary | 8 | 4 | 3 | 1 | 15-10 | 15 |
| 4. Romania | 8 | 2 | 2 | 4 | 14-13 | 8 |
| 5. Bosnia and Herzegovina | 8 | 0 | 0 | 8 | 0-30 | 0 |
Playoffs
Ukraine - Norway - 0: 1
Norway - Ukraine - 2: 0
Play-off for access to the intercontinental playoff. Semifinal
Ukraine - Italy - 0: 3
Italy - Ukraine - 0: 0
World Cup 2015
Group 6
| | | | | | | |
| --- | --- | --- | --- | --- | --- | --- |
| Team | G | W | D | L | GD | P |
| 1. England | 10 | 10 | 0 | 0 | 52-1 | 30 |
| 2. Ukraine | 10 | 7 | 1 | 2 | 34-9 | 22 |
| 3. Wales | 10 | 6 | 1 | 3 | 18-9 | 19 |
| 4. Turkey | 10 | 4 | 0 | 6 | 12-31 | 12 |
| 5. Belarus | 10 | 2 | 0 | 8 | 12-31 | 6 |
| 6. Montenegro | 10 | 0 | 0 | 10 | 6-53 | 0 |
Playoffs. Semifinal
Italy - Ukraine - 2: 1
Ukraine - Italy - 2: 2
World Cup 2019
Group 4
| | | | | | | |
| --- | --- | --- | --- | --- | --- | --- |
| Team | G | W | D | L | GD | P |
| 1. Sweden | 8 | 7 | 0 | 1 | 22-2 | 21 |
| 2. Denmark | 8 | 5 | 1 | 2 | 22-8 | 16 |
| 3. Ukraine | 8 | 4 | 1 | 3 | 9-10 | 13 |
| 4. Hungary | 8 | 1 | 1 | 6 | 8-26 | 4 |
| 5. Croatia | 8 | 0 | 3 | 5 | 5-20 | 3 |