Attention to the media! Accreditation for the final of the Cup of Ukraine of the 2020/2021 season Dynamo (Kyiv) - Zorya (Luhansk)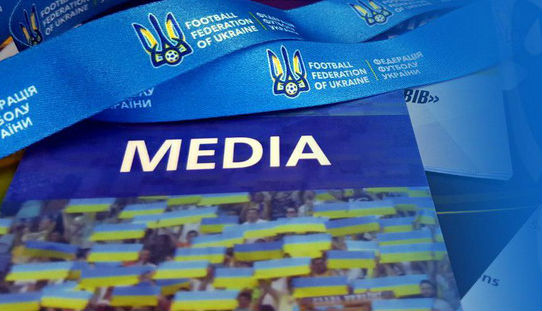 May 13 in Ternopil at the city stadium. Roman Shukhevych will host the final match of the Cup of Ukraine in the football season 2020/2021 between the clubs "Dynamo" (Kyiv) and "Zorya" (Lugansk).
Accreditation of media representatives for the match starts May 5, last day for applications - May 11 (until 18.00). Applicants will then receive a letter confirming or notifying them of the denial of accreditation.
Accreditations will be issued on the day of the game, May 13, at the entrance to the media two hours before the match.
We remind you that during the quarantine restrictions on the territory of Ukraine due to the spread of COVID-19, quantitative restrictions were imposed on the presence of media representatives in the media. The safety of each participant of the match is above all, that is why we are forced to strictly adhere to the established limit.
Entry and stay of media representatives on the territory of the stadium will be allowed only if there are personal protective equipment.
Information on the format of post-match media activities will be announced in addition.
Media representatives wishing to obtain accreditation must be registered in the electronic database on the website of the Ukrainian Association of Football and submit an application.
Contacts: +38 097 962 18 08 or +38 097 294 25 40 and [email protected]