The press service of the Ukrainian Football Association won the 2020 ASJU award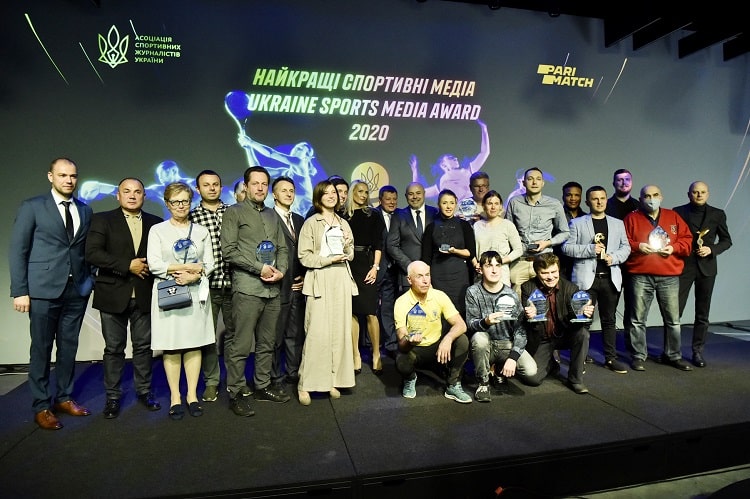 The press service of the Ukrainian Football Association received the award of the Association of Sports Journalists of Ukraine "Best Sports Media of Ukraine 2020". The award ceremony in 22 nominations, divided into different genres of sports journalism and media, took place on May 7 at PMHUB in Kyiv.
The press service of the Ukrainian Football Association together with the press services of the Basketball Federation of Ukraine and the Athletics Federation of Ukraine was included in the nomination "Best Sports Press Service (Sports Federation)", and in the end it won the main award.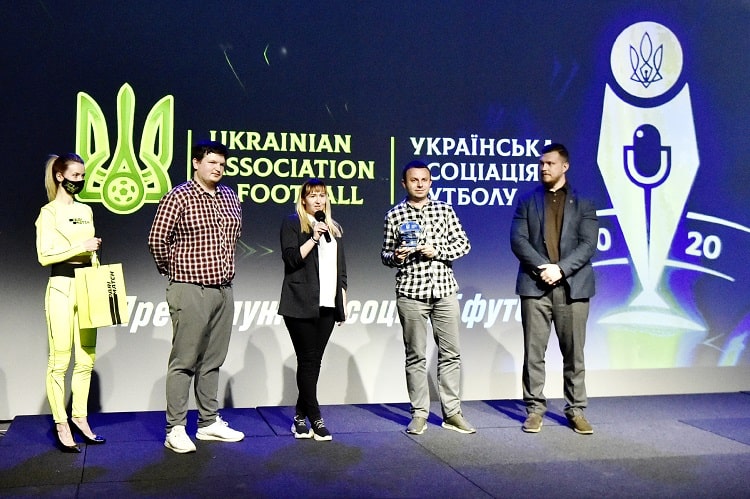 Photo by UAF
"The ASJU expert council was guided by the results of the fruitful cooperation of the press service on mass media and high-quality promotion of football as a sport," it was said during the announcement of the winner of the nomination.
Representatives of the UAF press service received the honorary award from two-time world champion in strongman, multiple record holder and president of the Federation of Strongman of Ukraine Serhiy Konyushko.
"We are more used to working than receiving awards. Thank you for recognizing the UAF press service as the best. But we know we can be even better, and we strive for it. We hope that the work of all press services will allow Ukrainian sports to progress only in the future, "said UAF public relations and press specialist Maryna Nezhygai in her address to the audience.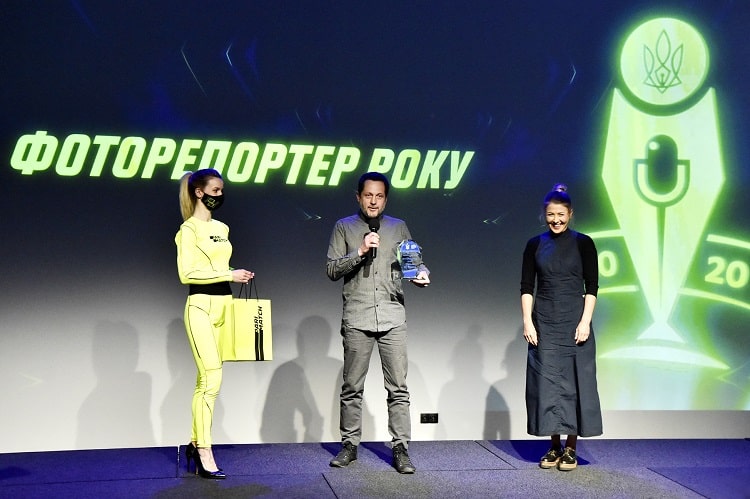 Photo by UAF
Pavlo Kubanov, a UAF photojournalist, also received the award for winning the Best Photojournalist nomination.