Popov and Trubin shared express impressions from the first day of work of the national team of Ukraine in Kharkiv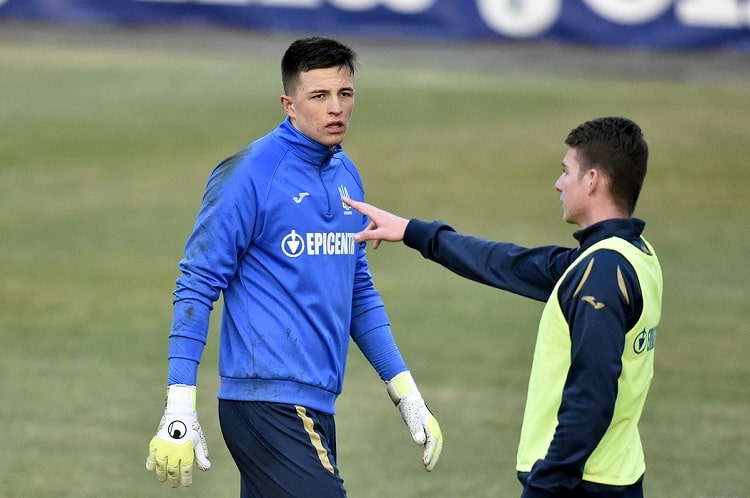 Players of the national team of Ukraine Denis Popov and Anatoly Trubin commented on the first day of preparation of the team for Euro 2020.
On Saturday, the national team of Ukraine started a training camp in Kharkiv in preparation for Euro 2020. In the evening at the stadium "Sunny" was the first training session in which 25 players took part. These were representatives of domestic clubs, as well as legionnaires - Alexander Zubkov and Eugene Makarenko. After the training session, Dynamo Kyiv defender Denys Popov and Shakhtar Donetsk goalkeeper Anatoliy Trubin shared their first impressions of the training camp.
Photo by Pavlo Kubanov
Denis Popov (Dynamo defender): "First of all, it is very nice that the coaches paid attention to me and called me to the national team. This is just the beginning, let's see what happens next. The challenge to join the national team is a great chance to show yourself.
This is my first meeting with Andriy Shevchenko. Impressions are good. During training, he told me and remarked, they say, it's okay, even if you're wrong sometimes. In the coming days we will communicate more, and it will become clearer what the coaches expect from me. "
Anatoliy Trubin (Shakhtar goalkeeper): "First of all, we need to improve our physical shape. The fact is that there were a few days of rest, and you need to get back in shape. Let's restore our condition and show our best qualities at trainings and prove our necessity to the coaching staff ... "
It will be recalled that the Ukrainian national team will play its first control match in preparation for Euro 2020 in Kharkiv on May 23 against the Bahrain team.