The winner of the Valery Lobanovsky Tournament was the youth national team of Uzbekistan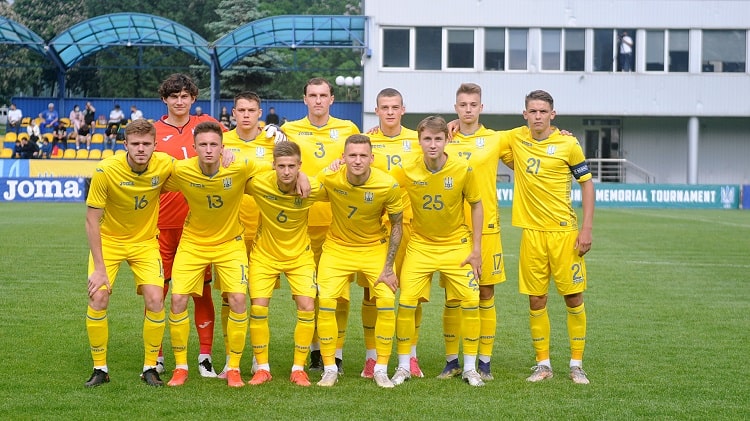 In the decisive match of the competition, the youth national team of Ukraine failed to oppose anything to the Asian team.
After victory of the youth national team of Uzbekistan over the team of Azerbaijan, the Ukrainian "youth" got a chance to win the Tournament of Valery Lobanovsky. However, Ruslan Rotan's wards had to beat the Uzbeks.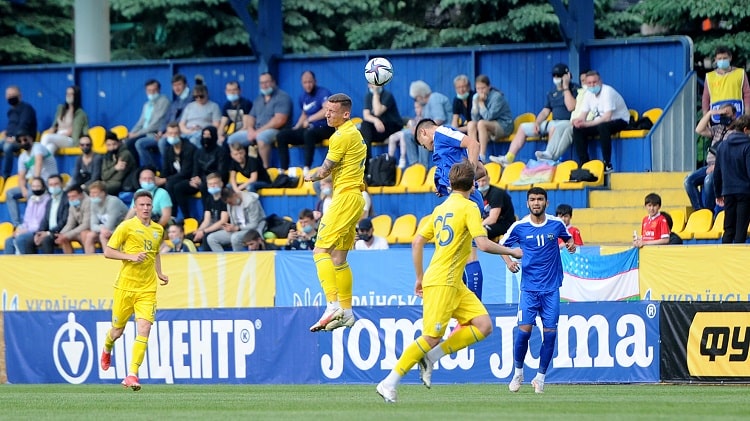 Photo of UAF press service
In comparison with the first match of the tournament the head coach of the blue-yellows in the starting lineup made seven substitutions. It seemed that everything was in the hands of the hosts, but the first half showed that the opponent was very worthy. In 45 minutes, the Ukrainians were able to create only a couple of moments, which could be called a goal. Timur Kapadze's wards completely controlled the game. There were plenty of dangerous moments at Turbayevsky's gate. Fortunately, the goalkeeper was on top, or the Uzbeks failed inaccuracy.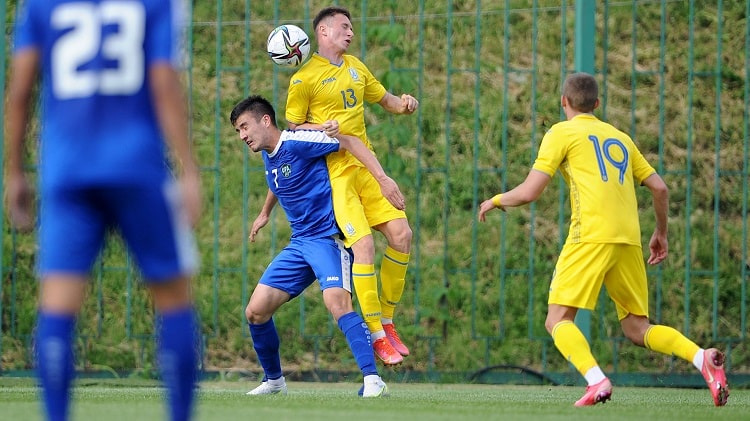 Photo of UAF press service
However, if the opponent could not score himself, the defender of the national team of Ukraine helped him in this. In the 42nd minute Muravsky, who clearly failed in the first half, failed to handle the ball in his penalty area, and he was guarded by Zhaloliddinov, who calmly dealt with our goalkeeper. 0: 1.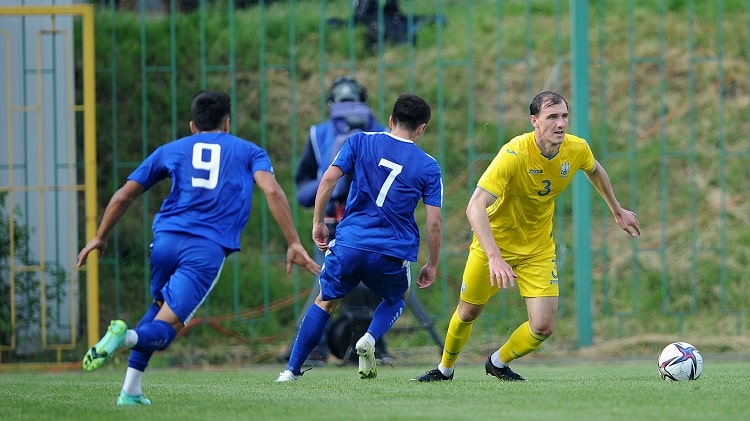 Photo of UAF press service
By logic, in the second half, the blue and yellows had to increase the pace and try to win back as soon as possible. However, in reality, the Uzbeks, who proved to be a trained team in this tournament, still controlled the game. And when in the 63rd minute after the corner kick Norchayev scored the second goal, the situation became critical for the Ukrainians.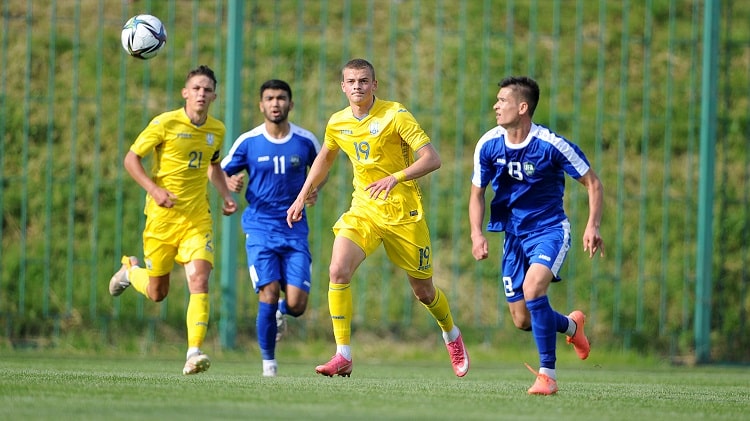 Photo of UAF press service
In the 67th minute, Hamidjonov received the second yellow card, but the hosts did not receive any dividends. Yes, the Ukrainians began to own the ball more, but there were almost no dangerous moments near Abdunabiyev's goal.
So the game came to an end. Thus, the winner of the Tournament of Valery Lobanovsky was the national team of Uzbekistan, the second place was taken by the Azerbaijanis, the third - the hosts of the competition.
Tournament Valery Lobanovsky
Ukraine (U-21) - Uzbekistan (U-21) - 0: 2 (0: 1)
Goals: Zhaloliddinov (41), Norchaev (63).
Ukraine (U-21): Turbayevsky, Alefirenko (Remenyak, 46), Muravsky (Taloverov, 46), Snurnitsyn, Drambayev (Vivcharenko, 46), Litvinenko, Brazhko (Mudryk, 46), Batagov, Vyunnik, Sikan (Kravchuk, 58), Vanat (Spouse , 67).
Uzbekistan (U-21): Abdunabiyev, Hamidjonov, Abdumandzhidov, Turdaliev (Sultanmuradov, 81), Begimov (Mirsadov, 60), Rakhimkulov, Zhaloliddinov (Odilov, 49), Kholmatov (Abdumanonov, 60), Zhurakuziev (Ibragimov, 46), Hoshimov Norchaev.
Booked: Sikan, Litvinenko, Mudryk - Khamidjonov, Turdaliyev, Norchaev. In the 67th minute excluded Hamidjonov (second warning).
Referee: Denis Shurman (Ukraine).
May 28. Kiev. STC named after V. Bannikov.
26.05.2021
Ukraine (U-21) - Azerbaijan (U-21) - 0: 1
27.05.2021
Azerbaijan (U-21) - Uzbekistan (U-21) - 0: 1
28.05.2021
Ukraine (U-21) - Uzbekistan (U-21) - 0: 2
Standings
| | | | | | | | |
| --- | --- | --- | --- | --- | --- | --- | --- |
| | | G | W | D | L | GD | P |
| 1. | Uzbekistan | 2 | 2 | 0 | 0 | 3-0 | 6 |
| 2. | Azerbaijan | 2 | 1 | 0 | 1 | 1-1 | 3 |
| 3. | Ukraine | 2 | 0 | 0 | 2 | 0-3 | 0 |