Andriy Shevchenko scored the last goal for the gates of Northern Ireland as a part of Ukrainians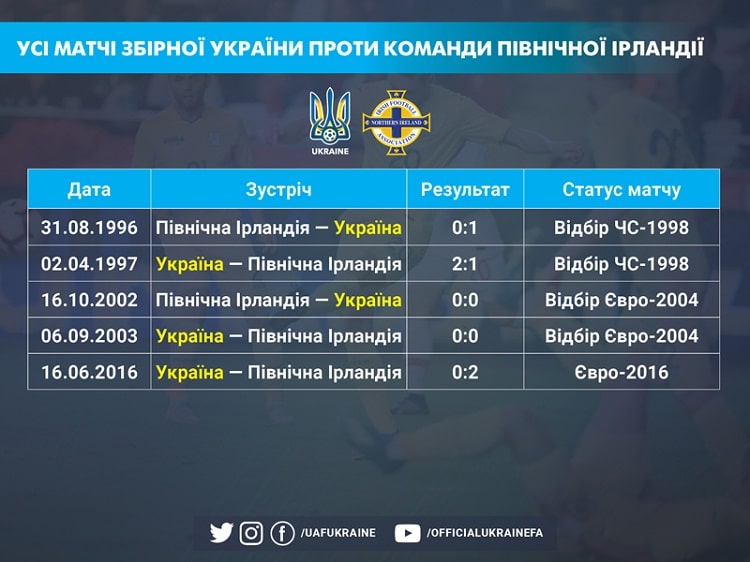 The friendly match with Northern Ireland, which will take place today, June 3 in Dnipro, will be the sixth meeting for the Ukrainian national team with this British team.
And if in the 90s of the last century the blue-yellows won two victories, already in the new millennium our team can not boast of results with this opponent: two zero draws and a defeat in the final part of Euro-2016.
Moreover, the Ukrainians can't score three games in a row, and the last head coach of the national team, Andriy Shevchenko, was the last to score a goal. Besides him, Serhiy Rebrov and Vitaliy Kosovskyi scored goals for the Northern Irish.