U-21: Ukraine drew with Turkey in friendly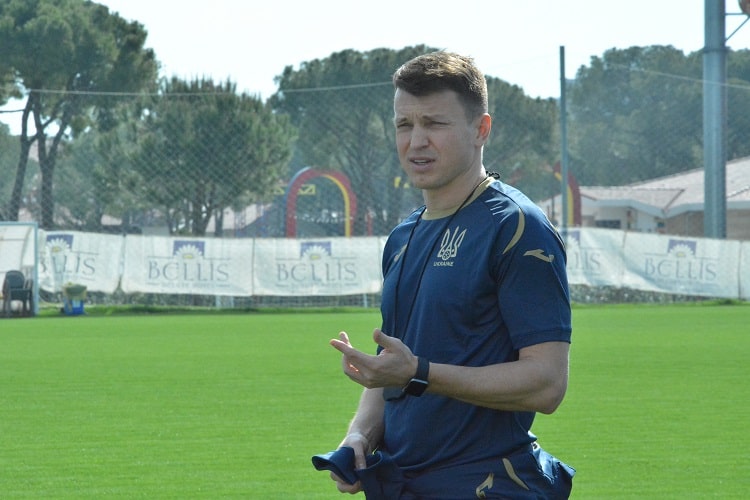 Daniil Alefirenko's goal in the first half was answered by the hosts with an accurate shot under the curtain of the match.
Today, the youth national team of Ukraine in Istanbul played a control match with Turkish peers. This match was for the blue and yellows preparation for the qualifying tournament for Euro-2023 (U-21), in which they will start on September 3 away match against Serbia.
The first half of the match took place in an approximately equal struggle, but Ruslan Rotan's wards significantly surpassed their opponent in dangerous moments. Thus, in the 10th minute, only the skill of the home goalkeeper did not allow Supryaz to excel. Then Vyunnik scored well, but thanks to a ricochet the ball went to the corner. And in the 27th minute, the Ukrainians opened the scoring. Alefirenko took advantage of the mistake of the defender of the Turkish national team, who cold-bloodedly sent the ball into the goal net from 13 meters.
After the break, the hosts increased the pace, but despite this, the blue and yellows had to increase the gap in the score, but in the 50th minute Vyunnyk hit his head into the crossbar. Turkish players responded by hitting the post in the 65th minute. In three minutes, the hero of the episode was Fesyun, who repulsed a blow close to the attacker of the Turks. The advantage of the Turkish national team increased, and in the 81st minute it still achieved its goal. 1: 1.
Friendly Match
Turkey (U-21) - Ukraine (U-21) - 1: 1 (0: 1)
Goals: Batukhan Kerr (81) - Alefirenko (27).
Ukraine: Fesyun, Kuzyk, Batagov, Taloverov, Vivcharenko, Brazhko, Kriskiv (Muravsky, 83), Alefirenko (Sikan, 61), Mudryk (Vanat, 83), Vyunnyk (Litvinenko, 71), Supryaga (Kravchuk, 83).