The match with Cyprus will open the second ten matches of the national team of Ukraine for Kharkiv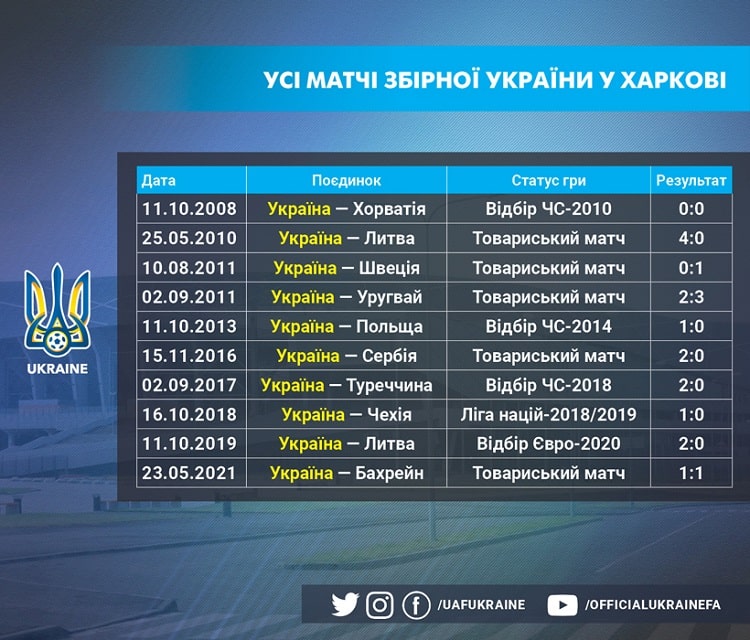 Today, June 7вThe national team of Ukraine will play its part at the Kharkiv USC Metalist third control match in preparation for the final stage of Euro 2020. The opponent will be the team of Cyprus.
For Kharkiv, this will be the 11th match of the national team of Ukraine: our team has won six times, drawn twice and suffered two defeats. The difference between goals scored and conceded is 15-5 in favor of the Ukrainians.