In matches against Cyprus, the national team of Ukraine has a full range of results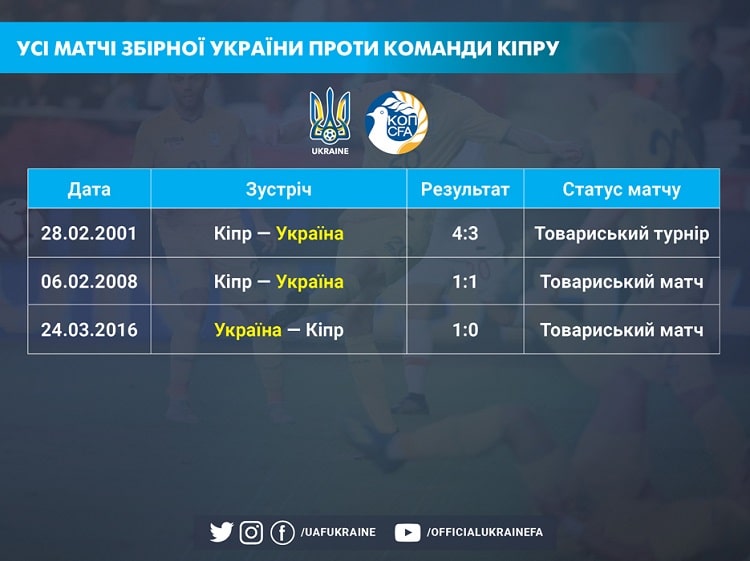 Today's friendly match Ukraine - Cyprus (Kharkiv, USC "Metalist", 19.00) will be the fourth meeting in the history of the rivals.
Interestingly, our national team has a full range of results with the Cypriots: victory, draw and defeat. The Ukrainians scored five goals against this opponent. Oleksandr Melashchenko, Andriy Vorobey (double), Artem Milevsky and Taras Stepanenko, who is still a member of the Ukrainian national team, can boast of such successes.