U-21: German national team defeats Portugal in Euro 2021 final and becomes continental champion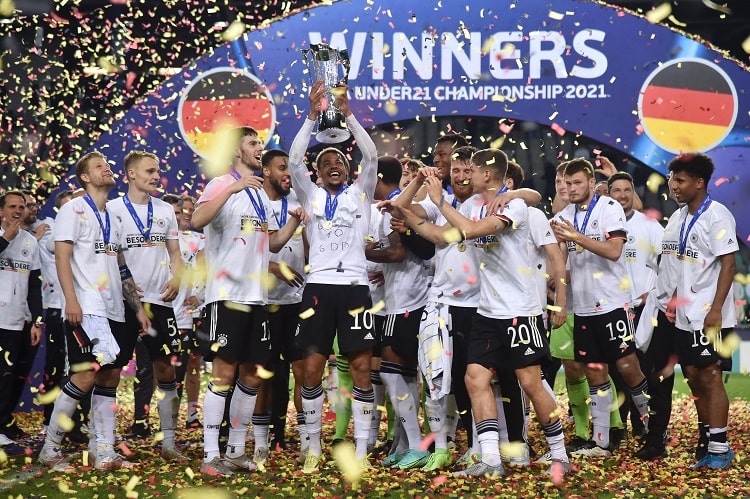 Collectiveand Germany in the decisive match of the European Youth Championship she won Portugal and inthird у own history became the champion of the continent.
On June 6, the teams of Germany and Portugal met in the final match of the European Youth Championship (U-21) in Ljubljana, Slovenia. Lucas Nmecha's goal at the beginning of the second half decided the fate of the confrontation.
As a result, the Germans became the winners of the Youth Euro for the third time in history. And the Bundestim reached the decisive stage at the third European Youth Championship in a row, which is a repetition of the record. For the third time in history, the Portuguese lost in the final and have not yet won the continental championship.
Euro-2021 (U-21). Ф:
Germany - Portugal - 1: 0 (0: 0)
Goal: L. Nmecha (49).
We will remind that youth team of Ukraine has completed appearances in the tournament at the group stage of selection. In Group 8, Ruslan Rotan's charges took only third place, beating Denmark and Romania.