Scorers of the national team of Ukraine: Yarmolenko continues the pursuit of the record of Shevchenko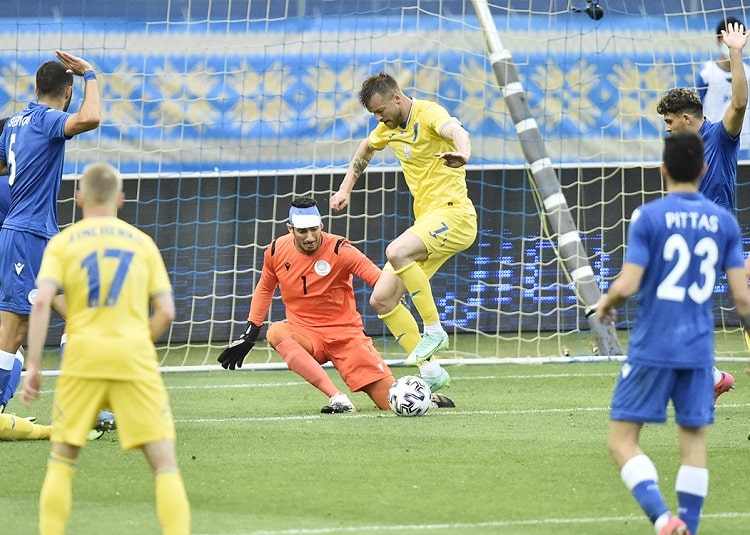 Friendly match against Cyprus, which our team held in preparation for Euro 2020 (4:0), made adjustments to historical register of the best scorers of the national team reports.
Andriy Yarmolenko's double brought the number of his goals in the blue-yellow ranks to the jubilee - 40. Now the West Ham midfielder is only eight goals behind the best scorer in the history of our team, its current head coach Andriy Shevchenko (48 goals).
Having scored once for the Cypriots, Roman Yaremchuk rose to 12th place in the rankings with eight goals, and Oleksandr Zinchenko overtook Ruslan Malinovsky, Oleksandr Aliyev, Viktor Tsygankov and Viktor Leonenko in the historical table with six accurate shots.