Oleg Shaitanov named the selection of the Ukrainian women's futsal team in the match against Poland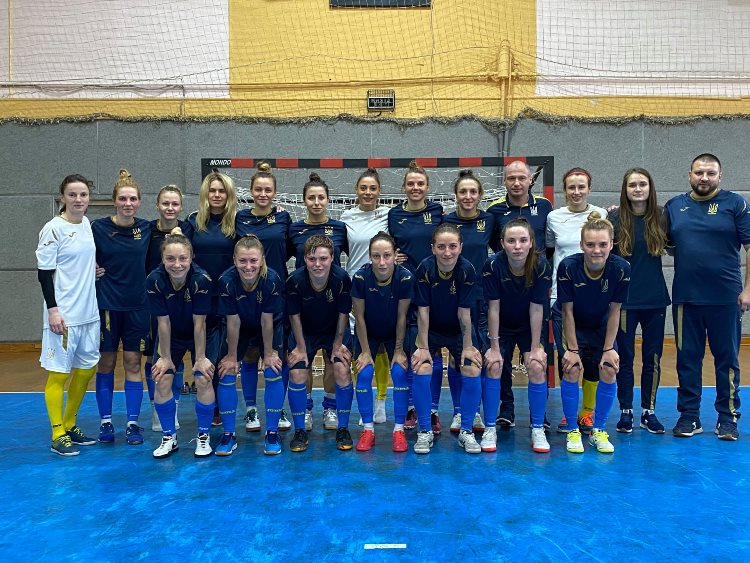 Head coach of the Ukrainian women's futsal team Oleh Shaitanov published a list of players called up for two friendly matches with Poland.
As before announced coach of the blue-yellows, in preparation for the matches main round of selection of Euro-2022 his wards will hold sparring matches with the Poles.
The matches will take place on June 16-17 in Uzhhorod at the Zinedine sports complex. The first meeting will start at 18.00, the second - at 12.00. Two friendly matches will be preceded by a training camp for the team, which will begin on June 13.
Kermanych Ukrainian Oleg Shaitanov summoned 14 performers, reports the Futsal Association of Ukraine.
The composition of the women's national futsal team of Ukraine
Goalkeepers — Victoria Kislova, Irina Slavych; polv players - Iryna Dubytska, Snizhana Volovenko, Yulia Kostyuk, Khrystyna Eremenko, Taisiya Babenko, Ksenia Burlachenko, Anna Shulga, Yulia Forsyuk, Anna Sidorenko, Ksenia Hrytsenko, Anna Prokopenko, Alyona Kovalenko.
Futsal Euro-2022 qualification teams for women
The main round
Group 1: Russia, Hungary, Belarus *, Group B winner (Netherlands, Armenia, Bosnia and Herzegovina, Moldova).
Group 2: Portugal, Croatia *, Poland, Slovenia.
Group 3: Ukraine*, Finland, Czech Republic, Belgium.
Group 4: Spain, Italy, Sweden *, Slovakia.
The four group winners will reach the final stage of Euro-2022.
* - hosts of mini-tournaments.