On June 10, the women's national team of Ukraine will meet the team of Japan for the first time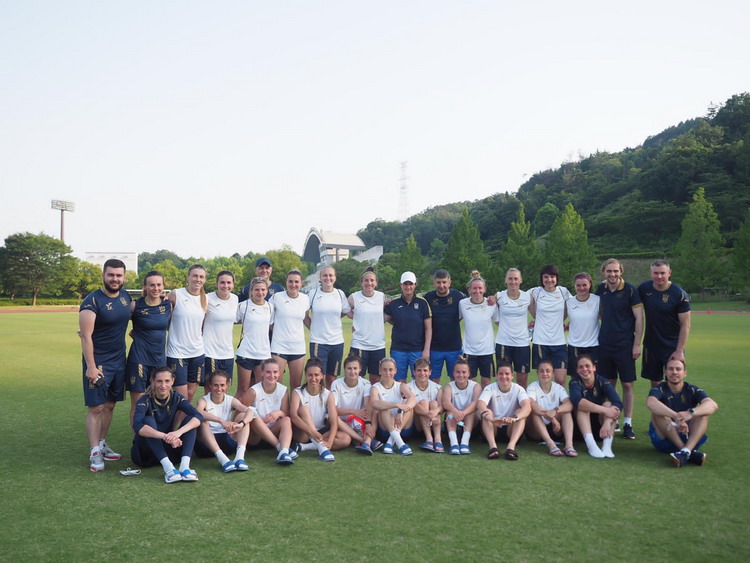 Tomorrow Natalia Zinchenko's wards will hold a guest friendly match in which they will play with the Japanese team (beginning - at 09.15 in Kyiv).
In May, football associations of Ukraine and Japan reached an agreement on the match between the national women's national teams of the two countries.
The meeting will take place as part of the celebration of the 100th anniversary of the Japan Football Association and to prepare teams for official matches. The confrontation between the national teams of Japan and Ukraine will be the first in the history of these teams. The game will take place on June 10 in Hiroshima at the Edion Stadium Hiroshima and will start at 15.15 local time (09.15 Kyiv time).
It will be recalled that the Japanese national team is a participant in the Olympic Games, which will start in Tokyo in July this year. According to the draw, this team is in Group E and will play against the national teams of Great Britain, Canada and Chile.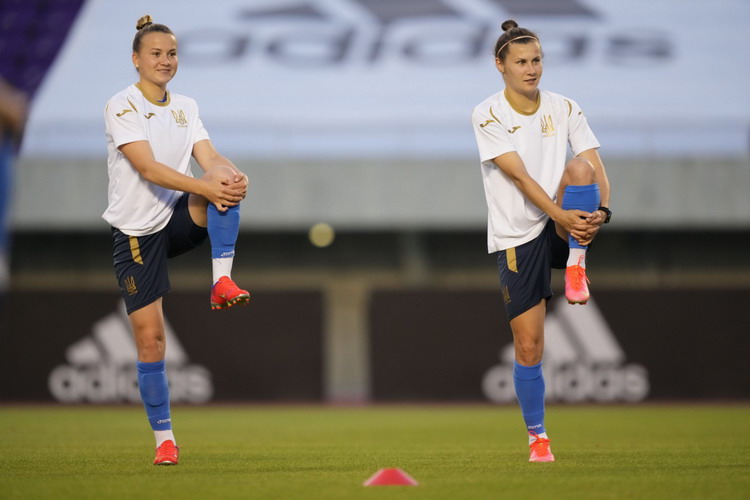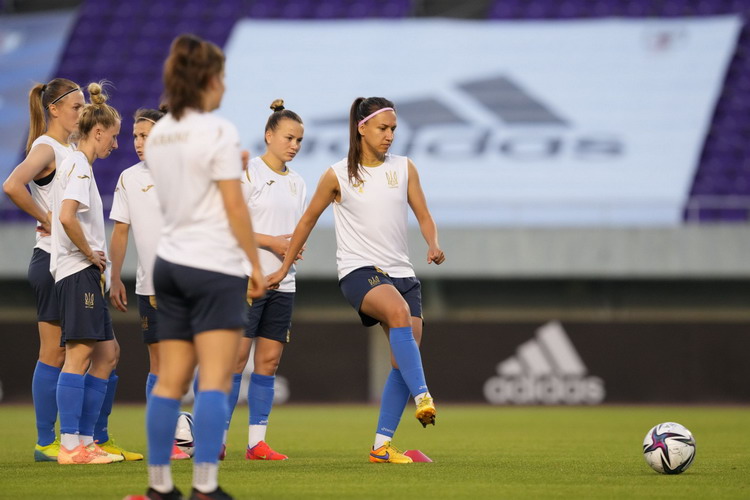 Photo by JFA
The Japanese started preparing for the XXXII Summer Olympic Games on May 11, and in June the players from the national championship will be joined by football players playing abroad.
Initially, our team consisted of 22 players, but due to injuries, Daria Apanashchenko left the national team. The blue-and-yellows gathered in Kyiv on June 5, after which they passed the mandatory PCR test for COVID-19 and went to Japan.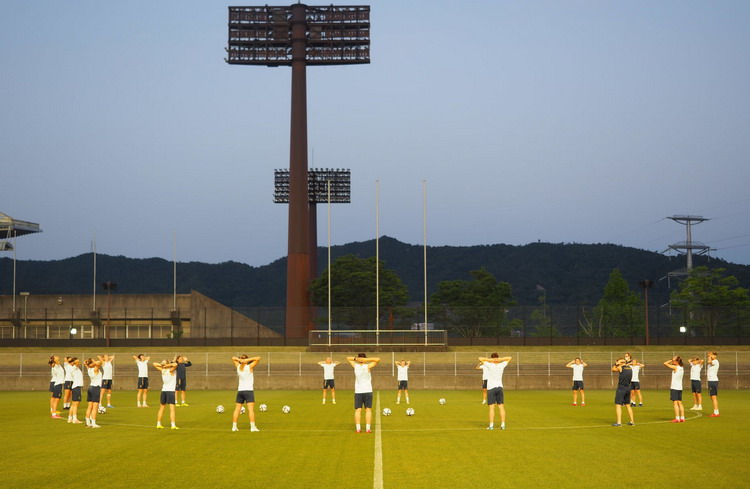 Photo by womensfootball.com.ua
According to Natalia Zinchenko, for logistical reasons, the entire training process took place in Hiroshima. "By the way, I noticed that the Japanese, with whom we have never met, in the manner of the game resemble the Spanish national team, with which we will clarify relations in October. They are technical, fast, persistent ", - noted on the eve of the head coach of our team.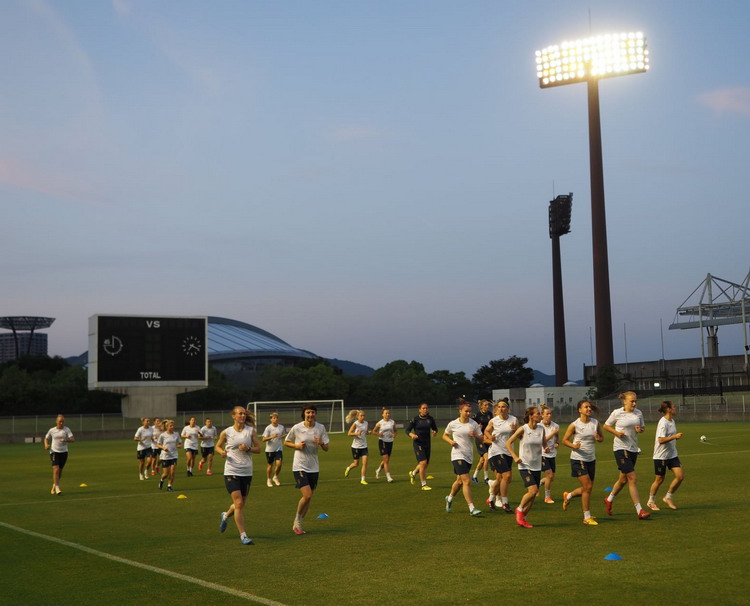 Photo by womensfootball.com.ua
The squad of the national women's team of Ukraine
Goalkeepers: Iryna Sanina (Zhytlobud-1 Kharkiv), Daryna Bondarchuk (Zhytlobud-2 Kharkiv).
Defenders: Lyubov Shmatko, Anastasia Voronina, Anna Petryk, Olga Basanska (all - Zhytlobud-1 Kharkiv), Kateryna Korsun, Iryna Podolska, Anastasia Filenko (all - Zhytlobud-2 Kharkiv), Maryna Shainyuk (Ladomir Volodymyr-Volynskyi) ).
Midfielders: Olga Ovdiychuk, Iryna Kochneva (both Zhytlobud-1 Kharkiv), Yana Kalinina, Veronika Andrukhiv, Yana Malakhova (all Zhytlobud-2 Kharkiv), Yulia Khrystyuk (Old Dominion, USA), Khrystyna Pereviznyk Ladomir "Volodymyr-Volynsky).
Forwards: Nadiya Kunina, Anna Voronina (both Zhytlobud-1 Kharkiv), Nikol Kozlova (Virginia Tech, USA), Victoria Girin (Ladomir Volodymyr-Volynsky).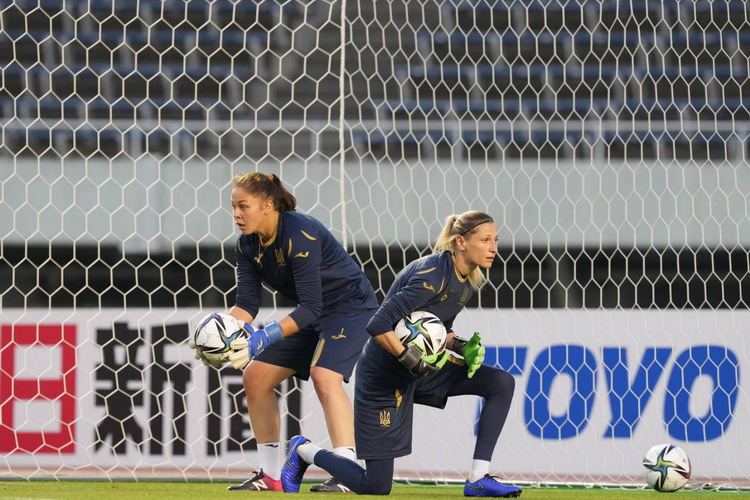 photo by JFA
With this match, the Ukrainian national team will begin preparations for the upcoming confrontations in the qualification for the 2023 World Cup, which will start in the fall of this year. According to the results of the draw, the blue-yellow team in Group B dropped out play against teams Spain, Scotland, Hungary and the Faroe Islands.